People have become more and more interested in go-to home gadgets that make living indoors better and convenient. And one such worth your money investment is the smart lock. Keeping your home security intact while giving you and your family members smooth remotely controllable features, everything seems super handy with smart locks.
Today I'm going to disclose some wonderful tips that will help you find some suitable smart locks that work with google home as well.
Finding Suitable Smart Locks That Work With Google Home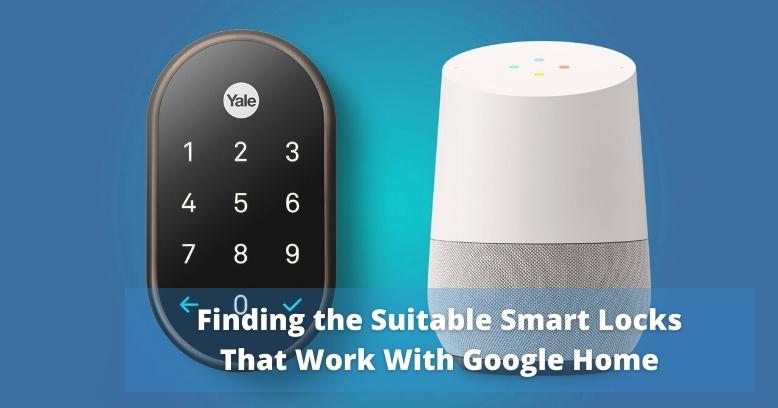 Most of us are fond of smart locks that will connect with home devices. So that each time you open the door, it sends a signal to the home device for turning lights on or even the thermostat. Similarly, with a smart lock for google home, you'll be able to leave your house without the need of manually turning every electronics off since this genius apparatus will do it for you.
However, to find that perfect google home smart lock you must consider some important pointers that will lead towards a successful selection. And those pointers are basically the highlight I'm going for next.
But First, Know the Difference Between Google Home vs Google Assistant!
Google Home is basically a smart speaker as well as a voice assistant. It comes with a design and development that helps users in doing various tasks. Such as controlling the smart home, accessing certain media, playing songs, making calls, and so on. All these tasks are done through your voice.
On the other side, Google Assistant is a technology. It helps in powering google home. It's the most efficient virtual assistant created by Google that serves both iOS and Android users. Some similar types of technology that you may have heard about are Cortana, Alexa, and Siri.
The point I'm trying to make here is that both of these are separate entities. And Google Assistant is definitely the voice that works behind Google Home. However, it is not limited to this use only since there are plenty of other facilities involved with this brilliant artificial-intelligence-powered assistant.
The Lock Type that fits well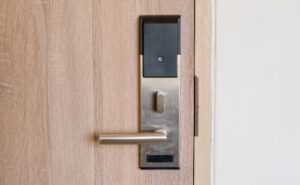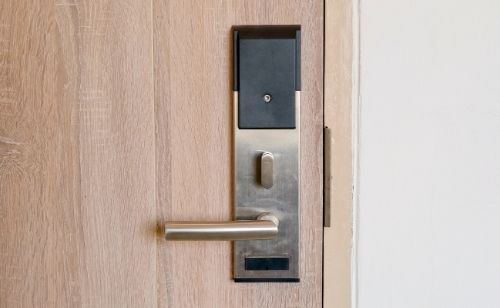 The first tip to find the right google home smart lock relates to its types. Yes, smart locks are available in two different types. One is the deadbolt type that can replace your existing regular lock of the same category.
While the other one is a lever-style smart lock that is gradually becoming more popular. However, deadbolts are still a pretty common and more liked type. Choosing on certain type actually depends on your preference. There's not much significant benefit that makes one type superior over another here.
Blending Your Home Décor Design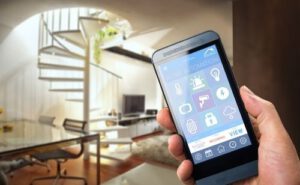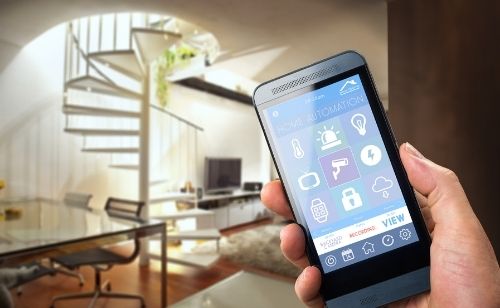 People often get blind with the thought of including a new technology device into their home without considering much about décor matching. The thrill of having a new device will fade away soon once you start to get used to it.
And then maybe you'll begin to regret not caring much about its design. There are so many styles and finishes available with smart locks these days. You can pick from brass, silver, bronze, and so on.
Just visualize and find out which certain style and finish will complement your existing home décor the best. This isn't a useless consideration for people who care about how their home looks and if everything is blending together or not.
Ensure Connectivity Benefits for Home Network
You are getting the smart lock for not just security. It's also because you want to enjoy that remotely controlling freedom. However, if the thing does not connect with your home network then it's all useless. There are several ways of connection. Such as Bluetooth, Z-wave, Zigbee, and such popular radio built-ins. These usually require very little power to operate.
In most cases, smart locks require bridging through a module or smart home hub. Some rare options also allow WIFI built-in. This needs quite a lot of power. Also, you'll need to change the batteries very frequently.
It has to be compatible with Google Assistant
And the most important thing you need to consider is of course compatibility. Since we are talking about Google Home, it should be able to work with Google Assistant. So that the thing is possible. Connecting the home security system with a lock will result in automatic services. And for that, you need a smart lock that is compatible with your google home's system.
The Ease of Installation is Rudimentary
To decide on a certain smart lock, consider its ease of installation. It should be easy for you to install the thing with a screwdriver and modicum. Of course, you require some basic ideas and knowledge on how to put locks on the door. Also, the WIFI bridging part is a necessary extra layer of setup you need to go through.
How Operative It is For Regular Life?
You also want to consider if the smart lock will help with your everyday operation. Is it used just as any easy traditional door lock? Is the app responsive enough? Are the features that it includes worth your money or not? You want to go through all of these basic questions.
The finest locks should let you create quite a few temporary keys. So that you can easily send them to people who are going to visit your house. Not only that but it should also be able to allow you for scheduling these keys operational periods. This means the keys will work only at the time you decided.
Related Guide You May Also Love to Read:
Wrap Up
Once you decide to bring smart locks that work with google home, there's a bunch of consideration that needs your time after that. Smart locks have become one crucial part of the actual neat homes today.
The ease of entering and leaving your house with security and so many other pleasing features, it's undoubtedly one genius invention that is rapidly making a place in people's homes all over the world. Take your time to consider a good model for your lovely home. After all, you should be able to get the fullest of this innovative home security equipment.