About Us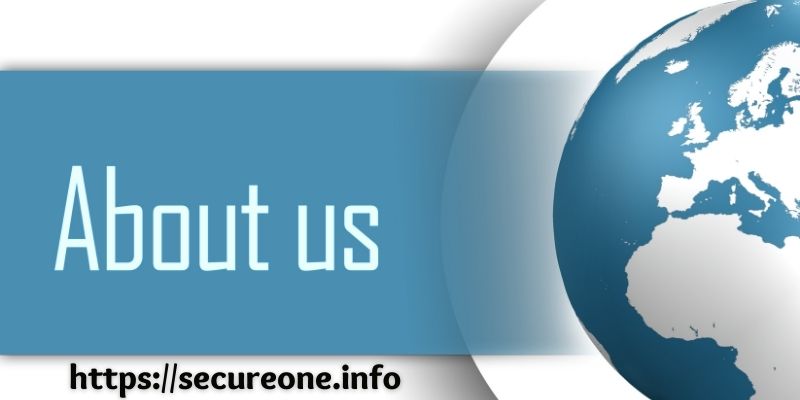 Your Online Shelter to Cope All Real Security Challenges & Live a Safer, Smarter Life.
We are obsessed with all the latest and game-changing home security apparatus and technologies. By getting our hands on so-called prevalent and known-to-be-best devices, we figure out if it's really worth a place in your house or not. And that's because we like to have our eyes on fascinating safety and haven challenges, with a squad that involves experts from various sectors of this industry.
More About SecureONE
SecureONE is a mutual approach of several security technology experts to bring some potential home protection and smart devices in people's attention. Especially for those who want to ensure a home that's unhurt for their family members and pets.
From protecting your possessions to safeguarding your people, we like to think from your perspective to prioritize the all-out home security-related concerns. So that the recommendations we make are fuller of relevant data, future-based benefits, and also competent to cope with regular life.
In SecureONE, we break down numerous home security systems. And this process involves huge time, and background homework of our team members just to discover some worth the effort options for our readers and followers. So that you can sit back at home, not waste that much time, and still get something worth your investments.
SecureONE Working Strategy
When you look for answers on smart home security devices or to make safety-related decisions, we arrange those solutions for you by going through these matters in depth. From testing, reviewing, comparing products to providing top-rated recommendations through team consultations, we take our responsibilities very seriously.
To ensure you or your neighbors are not affected in the wrong way by any shared product recommendations or tutorials, SecureONE even experiments with safety trends as well as contextualize national crime scenes.
Our main agenda is focused on gathering as much as possible knowledge to safely test out available home security gears to find out truly which ones are deserving of one's money and time.
In this process, we are always fast to reject a product whenever our testing team finds out an eyebrow-raising error, flow, or coverage gap in it.
We don't hesitate at unapproving practices of brands to prioritize consumer's overall experience. However, our door is always open towards honest, effort making, and industry-changing brands with deep respect.
Here's A Short Demonstration of How We Work
Our main team works on conducting research to always have the inclusive information on brands, products, and tutorials that we are planning to take over for the contents. We have some of the coolest people working as industry watchdogs to get exclusive information for us. We sectionize devices and systems into the good, the bad, and the ugly categories to make a more precise conclusion. The tests are all-inclusive with boiling hours of inspection, methodical application-based assumption, and overall worth based on price.
After getting some serious notes from the main research team, our content team organizes the information with the decision-maker squad. Whether a product, a tutorial, or comparison is going to make it to our publishing phase, that's the key point of such meetings usually. After that, the content team gets complete control of creating friendly writings for the readers that after proofreading finally gets open to the world.
Our eyes are always on ongoing home security matters including recent product launch, upcoming issues, mind-blowing offers, and also significant breaking news. This constant monitoring is one huge help for us to conduct various comparisons, declare best lists, and suggest ideal purchasing decisions for homes.
The SecureONE Team
The SecureONE team members share an amazing bond and that's the main fuel to run this innovative idea of evaluating home security systems as well as sharing their expertise from respective work lives.
Our researchers are hardworking peoples who invest their time in evaluating each and every recommendation we make after choosing the ultimate best fits for specific needs.
We have a strong squad of security engineers, safety analysts, master key experts, electronic lock specialists, forensic locksmiths, consultants, managers, technicians, and many more working under a single idea of bringing good, worthy, appraisable safety goodies that makes household security concerns fade away. We are working hard from each of our zones and making collective efforts to create a valuable space for home safety themes.
Keep Visiting SecureONE, You will Love it Here
Our main theme is always on digging deep into the latest market to find some gems as well as building space with all necessary security-based device reviews, information, how-to tutorials, and tons of other home safety concerning content to keep your welfare cravings in check.
SecureONE highly appreciates ideas and even constructive criticisms from anyone visiting us. We hope to create a better space for home safety and security through anything you share with us.
We are excited to educate individuals, families, and knowers with the actual outlook of the industry to make consumers well-prepared at making life-changing safety choices.
If you have any questions or query feel free to contact us. Thanks for being with us. Stay Connected!