Today I'm going to confess that a few years ago I was a robber in my neighborhood entering people's houses through lock picking with toolset. Just Kidding!
Picking is technically something that robbers would try and more of their skills to talk about. However, knowing about the process of picking does not make you a potential thief. It's for the sake of understanding your household's security. The lock that you bought home with a lot of safety expectations, is it actually worth that trust or not?
Through picking, you'll come to that conclusion pretty easily. And that's the motive for me to write about how to pick a deadbolt lock today, not to train you for becoming a criminal (Nah!) …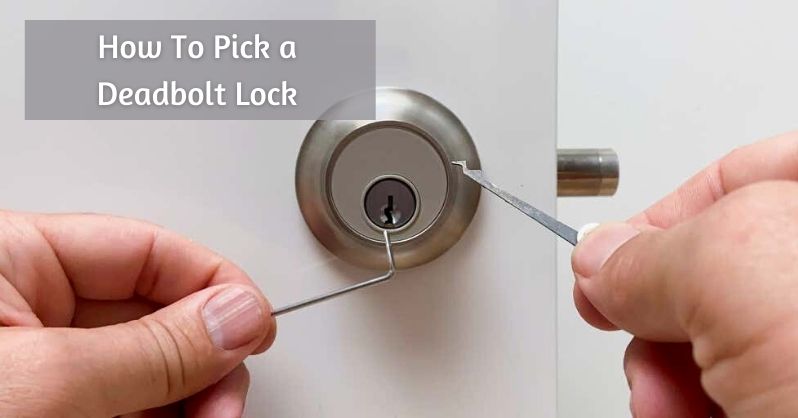 When I say that I'll tell you about how to pick a deadbolt lock for the beginner , definitely some high-end theft mechanism is not going to be the case. We will discuss ways using bare basic home available stuff. You must have seen in movies people entering a room using bobby pins and wondered Woah, that was easy. Well, in real life too that is pretty much possible… We'll get into it!
Using Wrench for Picking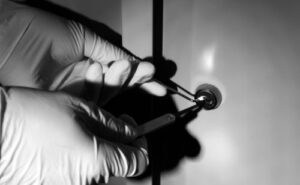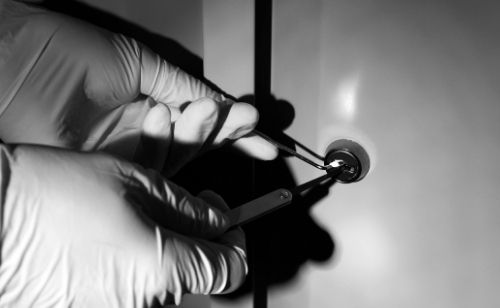 The first tool I'm about to talk about for picking a deadbolt lock is very common in households. A tension wrench. You just need to push the wrench inside this lock. Make sure it is on top while pushing. The series of pins that are inside for holding doorknobs to keep it right, that's where it must reach.
Now you want to use some force for lifting the pin. So that the barrel can start moving. Keep on doing this until all of the pins are lifting right. And that's it, the deadbolt should be unlocked. Super easy however requires some time and patience.
The Bobby Pin Unlocking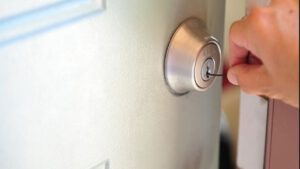 In a situation where you are stuck with a deadbolt lock but can't do anything to unlock it, bobby pins can be lifesaving. At least that's how those suspense dramas show such situations.
However, it's true that a bobby pin is an excellent option for unlocking the deadbolt. And it does that through bending. First, you want to make the pin bend for forming an L shape. In some cases, keeping it unfolded and straight also works.
Now you have to be a bit technical with applying torque. You need to control the amount of torque applied directly over the lock. Yes, it's going to need some trials and a lot of patience for you to make till a good outcome. But if you keep trying a few times, the thing will get unlocked at some point.
Can a Smart Deadbolt Lock Be Picked?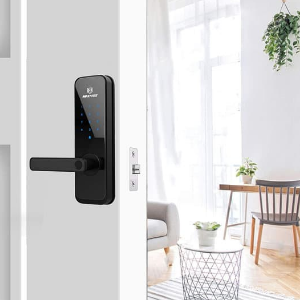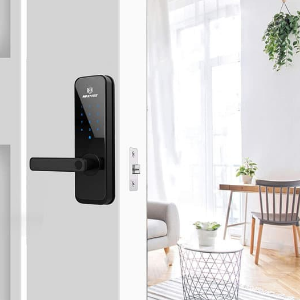 As you can already guess, picking is now a very old-fashion trick that is not at all hard to do. A simple search on the phone can bring you tons of writings meant for teaching this infamous method. And that means, literally anybody can go ahead, learn this technique and enter a house that is using an unsafe lock system including a few poor-quality deadbolt lock models.
Surely manufacturers are trying to cope up with this problem. They are trying to bring more latest technologies into their offerings. One such brilliant stuff to look for is a smart deadbolt lock for home security . This isn't your regular deadbolt lock. These are almost impossible to pick.
A person will need to hack into the system to get a grip on it. Which is technically not very convenient for a lazy burglar unless he or she is a high-level criminal. And also, the chances of a high-profile criminal mastermind with impressive hacking skills entering your house is quite low.
Because according to many events, usually, these burglars are the neighborhood's punk or bored teenagers, not pro criminals. And if there are hackers after you who can enter the house through this way, then you have to think about saving your life first instead of this whole matter to be honest.
With that being said, a smart deadbolt lock is actually a very decent investment you can make for your house's security. Way better than any regular, less protective deadbolt lock. Along with the heavy-duty security these provide, you also get a bunch of other convenient features to enjoy. So clearly, smart deadbolts are an exception to such picking fear for most parts.
Types of Deadbolt Locks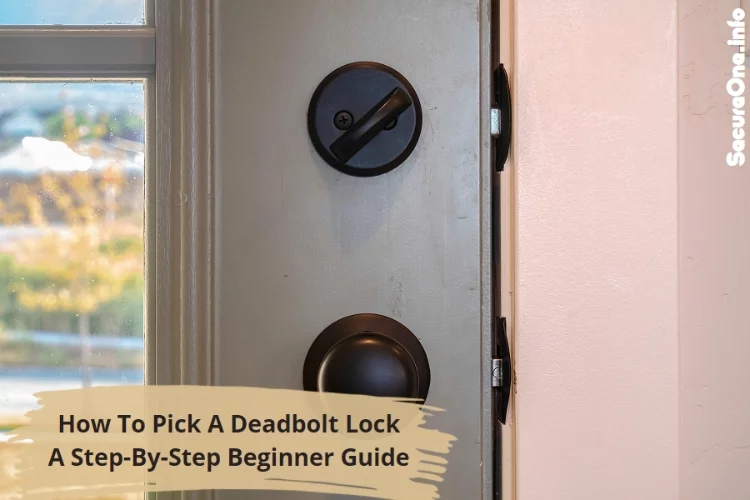 There are many different types of deadbolt locks, each with their own advantages and disadvantages. The most common type is the single cylinder deadbolt, which has a knob on one side and a keyhole on the other. These are relatively easy to install and are fairly secure, although they can be picked with the right tools. Another popular type is the double cylinder deadbolt, which has a knob on both sides. These are more secure than single cylinder deadbolts, but they can be more difficult to install. Additionally, if the wrong key is used in the keyhole, it can be very difficult to get the door open. Finally, there are electronic deadbolts, which use a keypad or fingerprint scanner to unlock the door. These are the most secure type of deadbolt, but they can be expensive and difficult to install.
How to Install a Deadbolt Lock
If you're looking to add an extra layer of security to your home, installing a deadbolt lock is a great option. Deadbolts are one of the most effective ways to deter burglars, and they can help give you peace of mind knowing that your home is more secure. While deadbolt locks can be installed by a professional locksmith, they're actually not too difficult to install yourself with a little time and patience.

Here's a step-by-step guide on how to install a deadbolt lock:

Start by drilling a hole through the door where the bolt will go. The hole should be big enough for the bolt to fit through easily.
Next, insert the bolt into the hole and screw it into place.
On the inside of the door, insert the deadbolt into the corresponding hole. Make sure that the bolt is fully inserted and screwed in place.
Finally, test the lock to make sure it's working properly. Try locking and unlocking the door a few times to make sure everything is in working order.
That's it! Installing a deadbolt lock is a fairly simple process that can be done in just a few minutes. By taking this extra step to secure your home, you can help deter burglars and give yourself peace of mind knowing that your home is more safe and secure.

Tips for Keeping Your Home Safe From Burglars

Keep your doors and windows locked at all times, even when you're home.
Don't leave valuables in plain sight.
Get a home security system installed and make sure it's activated.
Be vigilant about keeping an eye on your property and reporting any suspicious activity to the police.
If you're going away on vacation, have a trusted friend or neighbor keep an eye on your house.
Conclusion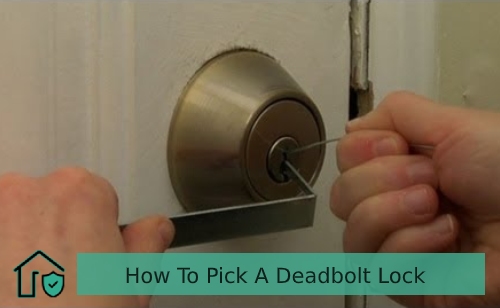 And that was everything about how to pick a deadbolt lock using a wrench or bobby pin. Deadbolt locks can be flawed and at one point or another, the fault will become obvious. And that is true for any poorly designed and less secure lock out there.
However, through this technique, you may be able to find the flaws a bit earlier. At least before someone breaks into your house and leaves after a loot. Also, learning the picking technique may turn out to be a lifesaving trick someday when you accidentally lock yourself. At the end of the day, picking is not a bad thing to do if you have your ethics right.
Related Guide You May Check: