Being concerned about the safety of a house, office or product is not wrong. And so, take your time and search for the right padlock for the utmost protection.
A wrong choice in padlock can make you suffer a lot. Nowadays, there are tons of different types of padlocks in the stores. But you cannot just pick up one to satisfy your soul!
For safeguarding in a better manner, you need to know which padlock you should go for! We have a list here, it can help you!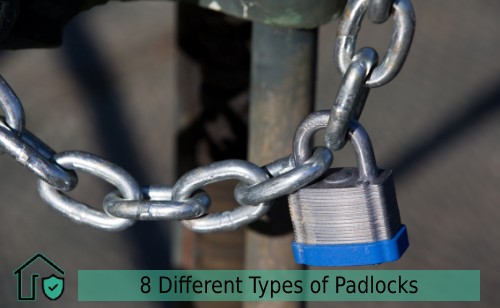 8 Different Types of Padlock You Need to Know
As we said, there are various padlocks. Now, it is your turn to select one among them. And in the run, we will help you out!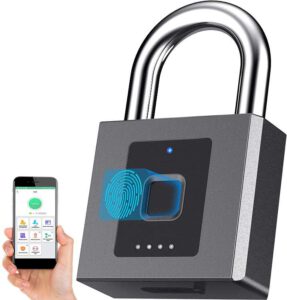 The first padlock that we are going to talk about today is the smart padlock. As we all know, life is getting smarter, so should our locks! And with this idea, the smart padlocks are launches and if you get the high-grade smart padlock; trust us; you will get what you pay for.
These padlocks are Bluetooth activated. So, to open these, you will need an app installed on your smartphone. The best part of these locks is, along with you, others can open this one with the code! So, here, CODE is the key.
No physical key is required and there are no stories of lost keys anymore! From the office to your home, you can add these locks and only allow several selective members to unlock the door. Some of the fingerprint padlocks will only open with your fingerprint, isn't that cool?
On the other hand, the best part of these padlocks is you can provide temporary access to some people too! Whenever you want, you can restrict their access. Get these locks for indoor or outdoor and enjoy a smart life!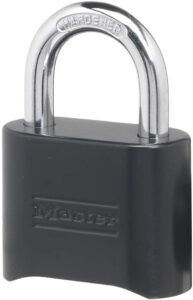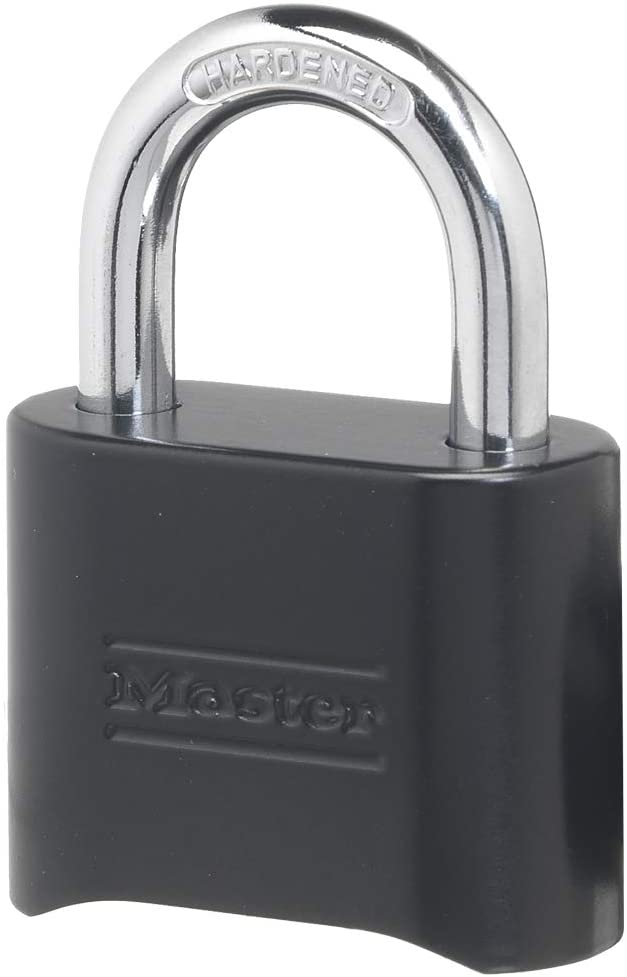 When you are dealing with lockers or luggage, the best thing you can do is settle for the combination padlocks. So, in this case, you will never need a key! Let us explain it a bit more. These locks are like the old suitcase locks where you needed to put code by spinning the dial in a sequence.
The same technique is added to a heavy-duty lock so that you do not need to carry keys anymore! However, make sure that nobody sees what your PIN is! That's how you safeguard your gears!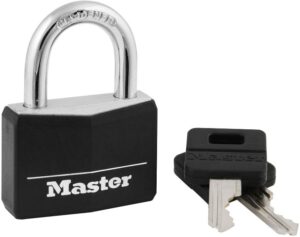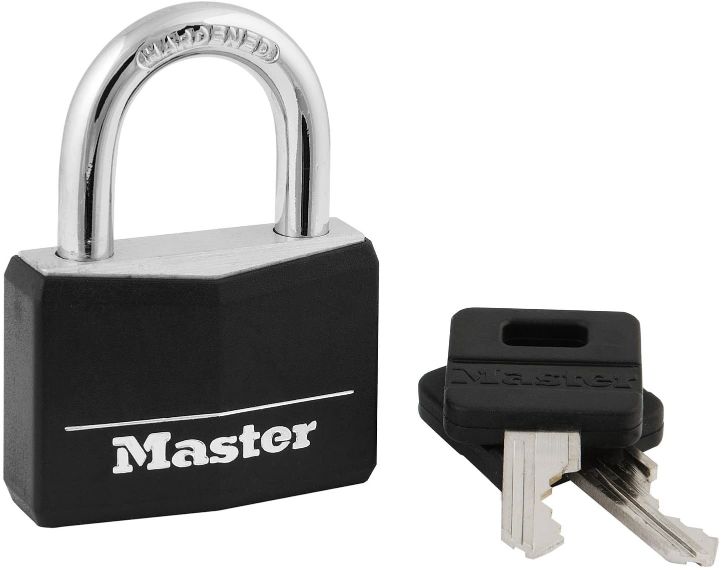 These are other locks that can ensure the safety of your locker. If you tend to forget the locker's code, for your best, you can install a locker padlock there. These locks can be opened with the code. And along with this, there is a key added here to open it! So, you get all you need here, don't you?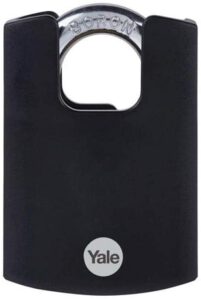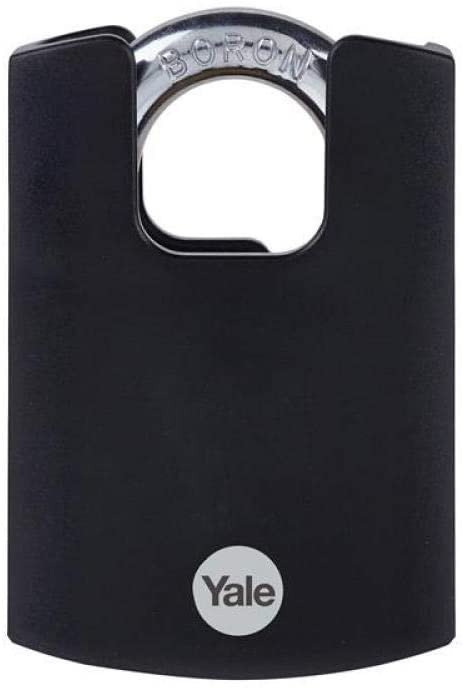 The most common padlock these days are the closed shackle ones that are great in ensuring the security of your house or office. But if you compare it to the newer designs, these shackles fall short in terms of certifying safety.
With these padlocks, intruders cannot cut it with a saw or other bolt cutters. The two sides of the padlock are extended upwards. And these go around the shackle. When the shackles are enclosed, the usable clearance of the padlock lessens.
In this case, make sure you go through the total dimension of the padlocks. Also, it is important to tell you that most of the companies these days do not allow closed shackle padlocks anymore because they think these are not that much safe anymore.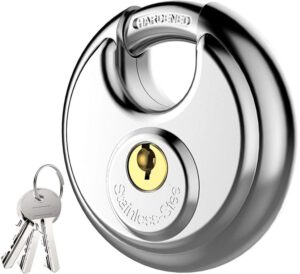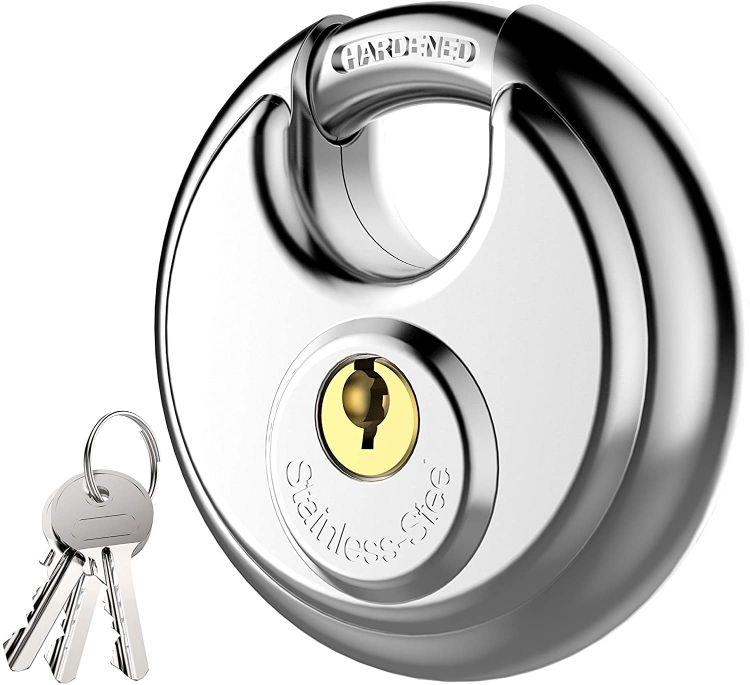 The round or circular shackle padlocks are very common to the users. These are also known as discus. As the name says, yes, these heavy-duty padlocks are curved. The circumference is round and this one is incredible in terms of security. It is exactly like the closed shackle padlock.
However, the body of this padlock will not come in a solid form. There are two metal cases added here. They are positioned in two opposite directions. The two sides of the curved shackle are added to these two metal cases.
The round shackle is not spring-loaded. And when we talk about the high-security padlocks, the name of this one always comes in. When these padlocks' keyway is drilled, the padlock doesn't open!


Another common design in the market of padlocks is this one- the straight shackle padlock. However, most people know this by the name of shutter padlock. If you have a steel roller-shitter door, you can grab this one to protect the area.
No matter how it looks, it provides extended protection to your doors and other locked objects. In most of the warehouse and shipping companies, this one is used as the storage unit padlock too!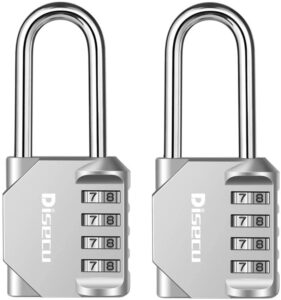 There is nothing new to talk about these padlocks because they are the same padlocks with the extended shackles. Here, the U-shaped bar is a little longer than the previous ones. But is also important to note that the extended bar will not deliver you extended safety.
Instead, this will reduce your safety. We do not recommend using this padlock in your home or another area that you need to keep safe. But some users find the long shackle padlocks comfortable to use because the shackle is long and easy to lock and unlock.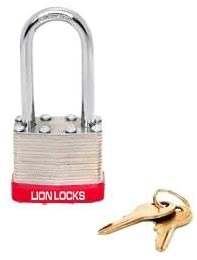 We have padlocks with a lot of keys. But have you ever heard of several padlocks opening with only one key? People that find it troublesome to open different locks with different keys can keep only one key and add all the padlocks to different doors. These are called keyed alike padlocks! All you need is that one key!

Padlock Materials
Padlocks are made of several materials but you must get the one that will serve you for a long period. Along with these, other factors matter when it comes to the construction of your padlock.
Solid Brass Padlocks
Solid brass padlocks are highly durable. Along with these, such locks are reasonably priced. If you are searching for an all-rounder padlock, this can be the one. Even if you use the smart padlocks, we can assure you that nothing will beat the construction material of this one.
In the marker, when you are in search of weather-resistant padlocks, keep the brass locks in the leading position.
Stainless Steel
The other weatherproof padlocks in the market are stainless steel ones that will ensure the highest safety. Along with this, such locks will last a long time too.
Laminated Steel
If you are here to get a heavy-duty padlock, laminated steel is one of the best preferences. Whenever there is going to be heavy physical abuse, these locks will withstand everything! So, no time for the thieves anymore!
Note: There are also different types of padlocks available in the market made of different materials. The most popular materials are chrome plated zinc and aluminum. We recommend you to get the one that fits you better!
Related Guide You may check:
Wrap Up
The work of the padlock is to protect you. And if that's what you want, we recommend you get the smart padlock. But for the weather issues, you can also go for brass or laminated steel.
If you go for a good brand with good products, most of the locks will do as they say! Your security is the first thing you should keep in mind.