There are quite a few scenarios that make the usage of good quality file cabinet locks a necessity. A company no matter huge or small needs to have good protection over its important documentation and account data. If you have some really private files to hide from harmful prying eyes, then also a file cabinet lock will serve best at home. These are made tough and easy to use for keeping your company backups, secret money, or any confidential stuff secure and protected.
Getting one however can be a bit overwhelming since there are more than a few types of file cabinet locks available today. What are those and how individually good or bad are they, let's talk more about that.
Know About 6 Types of File Cabinet Locks That You Should Make Use of
Depending on where you are aiming to use these for and how secure things need to be for your usage, one type can be better than another. And this will always keep on varying from person to person. That's another reason why making a choice is somewhat confusing.
Below let's meet some of the more common cabinet lock categories that people nowadays feel more convinced to use for securing their important files.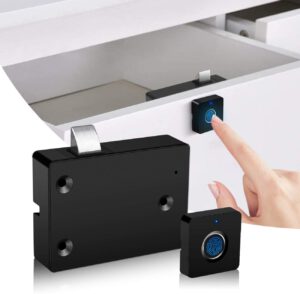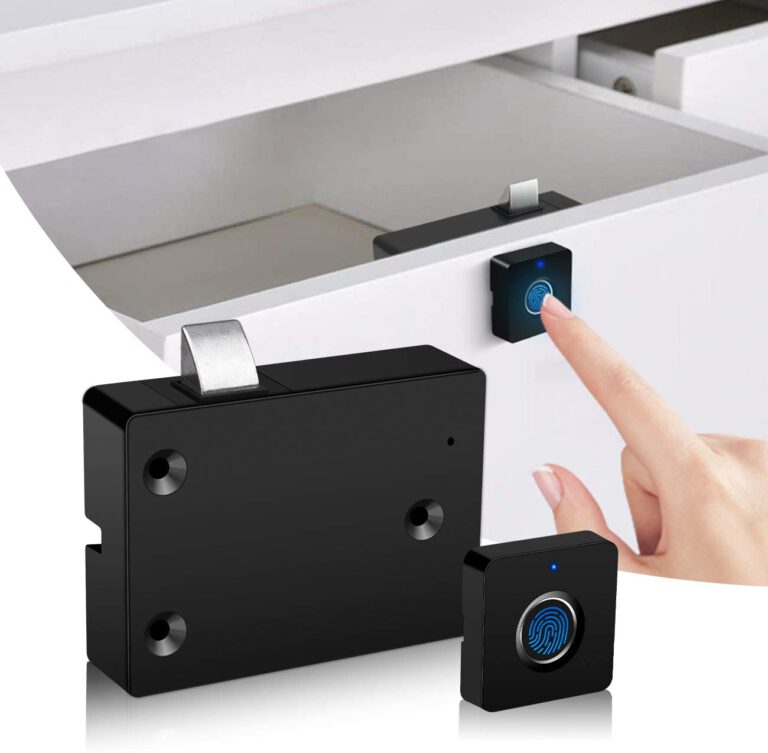 The most common difference that people understand between various locks is the need of using a key. Some models use a key while there are also options that use key-less combinations. People have always loved the traditional style locks that come with such keys because of habit.
But those who have a pretty serious issue of misplacing things can easily get into trouble once they lose their important documentation holding cabinet lock opening key. And so, using the electronic locks can be a complete savior for such folks.
The fact that you can easily eliminate any need for a key is good enough. Since accessing your filing cabinet will become easier than never already. These are also efficient for turning over to someone else in case of changing positions in organizations or offices.
Changing code for unlocking is all that the new owners need to do. Some of the best baby proof cabinet lock options that use electromagnetic mechanisms are also from this category. This mechanism basically operates for identifying the correct code to provide access to a cabinet.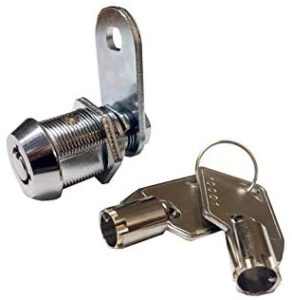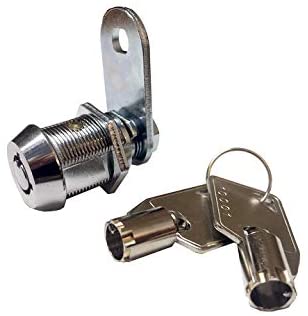 This type of lock usually needs the file cabinet to have a hole. So that it can fit through that gap for functioning. Compared to other types available, you will face some difficulty in installing the tubular cylinder locks. Since it includes quite a few concerning steps to follow for a perfect installation. There's a long cylindrical shape to this lock system. And usually, you'll need to use a round shape key for opening these.
Even if the lock type is a bit hard in terms of installation, security-wise it's definitely praiseworthy. This type is far better at safety than standard locks according to popular believes. Also, you get more resistant to picking with these.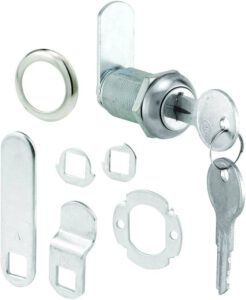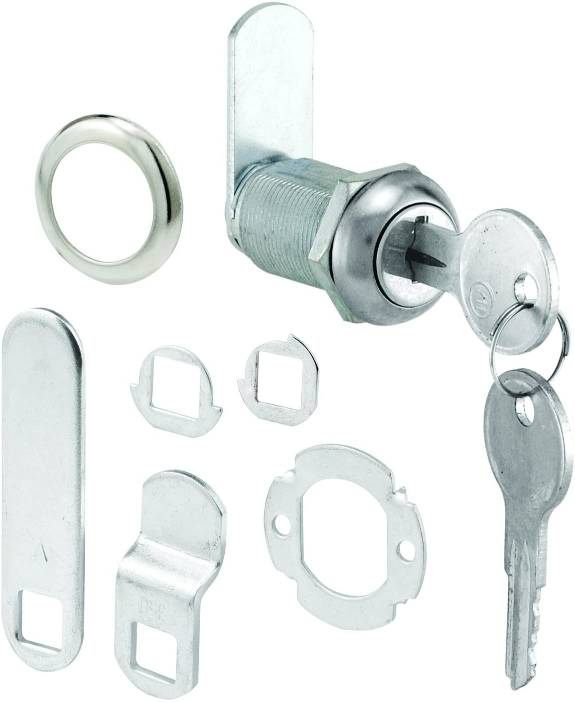 Moving on to one of the simplest and probably most common types of file cabinet lock. It's the cam lock. If you it by judge the looks, then you'll find a lot of similarities going on with the tubular cylinder locks. Because this one also includes a rotating bar mechanism at the rear part. And this needs a key to control as well.
The cam is basically a metal plate. It says connected with the locking device's core area. Once you insert and turn the key, this cam starts rotating. This triggers the bar and so it latches onto a certain part of the cabinet interior.
As a result, it holds the drawer in its spot locked. For locking and unlocking, this cam can rotate 90 or 80 degrees in most of the cases. Cam locks are also very popular for their pick resistance characteristics. So, securing a spot like a file cabinet where you would want to make it hard for picking and having access, cam locks can really make the best bet.


Some people also call it a side locking bar mechanism. This type of lock is basically installed on the cabinet's exterior length area. A padlock is also there for opening or closing it. These can work as a replacement lock for individual drawers. Especially file cabinet that does not come with built-in locks. Some also like to use it as a second layer of security for storing better.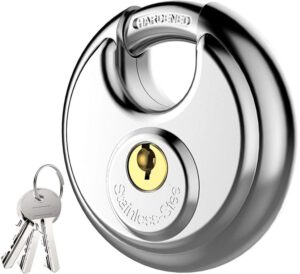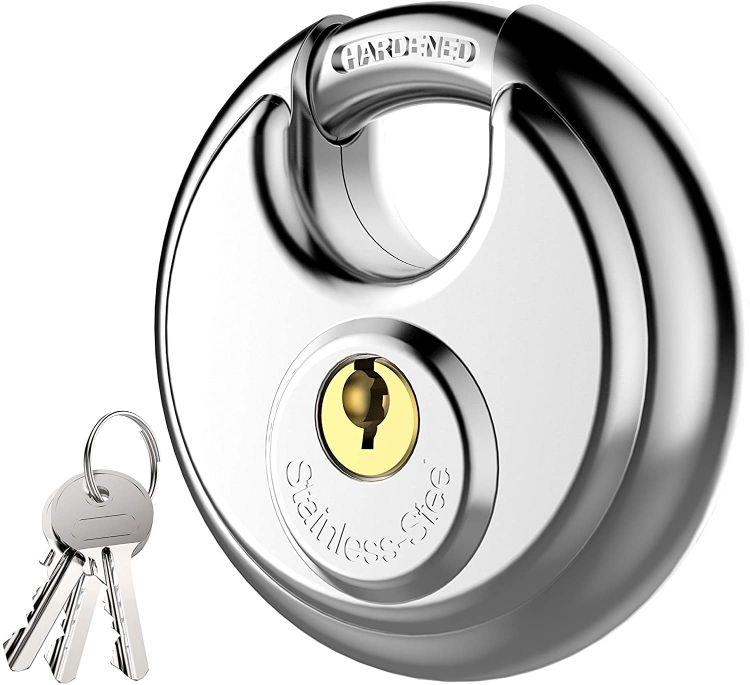 Another commonly used and very popular lock type is a padlock. You can easily place it on the file cabinet's exterior part in case of an old system. The ones that come with a circular edge or finish will work best with it.
The traditional padlock systems are good to go with a key to unlock. While there are also code-dependent padlocks that need a password for getting access. It comes with more than a few styles and designs.
Depending on your needs, the level of security can range from lower to higher. For keeping file cabinets secure, these are the go-to options that work fabulously. Also, padlocks are very compact and handy, so using them is quite convenient. Compared to most of the other lock systems, these are quite cheap in price as well.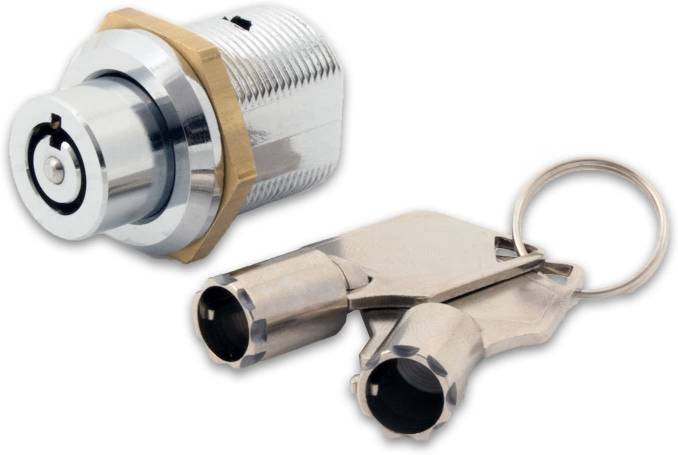 The next one is called plunger tubular push locks that are meant for file cabinets that come with sliding metal doors. There's a cylinder with spring-loaded in it that pops out. For locking, you don't need us any key. Just pushing the cylinder will get it relocked.
Ideally, plunger locks work best for office, laboratory, and merchandise places. Because most of the plunger locks are made from really solid material such as brass and steel. And so, these are great at providing a high level of security to things. Virtually these are almost pick-proof, so the safety is quite good-scoring. In case of losing the key, you can get it rekeyed by contacting the service provider.

Related Guide You may check:
Benefits of Having File Cabinet Locks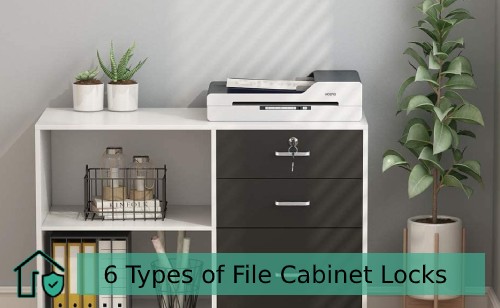 There are many benefits of having file cabinet locks. The most obvious benefit is that it helps to keep your files safe and secure. However, there are other benefits as well.

One benefit is that it can help to deter thieves. If a thief knows that your file cabinets are locked, they may be less likely to target your home or office. Additionally, if a thief does attempt to break into your file cabinets, the locks can make it more difficult for them to do so.

Another benefit of having file cabinet locks is that it can help to protect your documents from damage. If you have valuable documents, you want to make sure that they are protected from water damage, fire damage, or other types of damage. File cabinet locks can help to prevent these types of damage.

Finally, file cabinet locks can also help to keep your files organized. If you have a lot of files, it can be difficult to keep them all straight. Having locks on your file cabinets can help you to keep your files organized so that you can find them when you need them. This can save you a lot of time and frustration in the long run.

Conclusion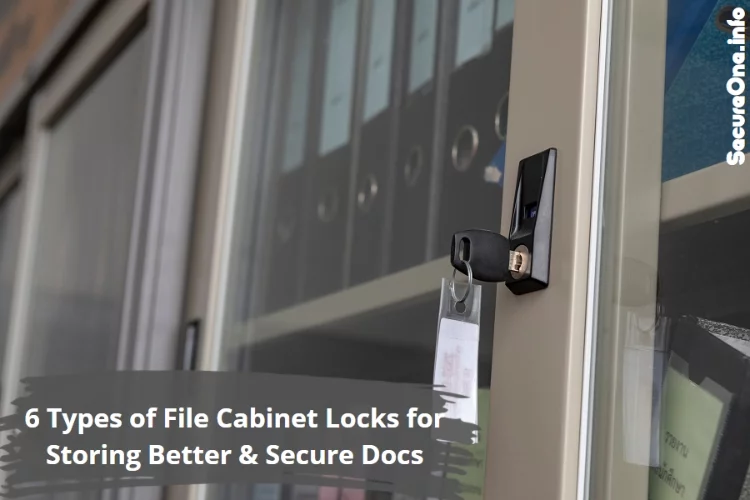 These were some of the finest types of file cabinet locks that come handy in different situations. If you are out for more business-appropriate sophisticated locking mechanisms then investing in a serious electronic lock will sound best for your need. Meanwhile, if storing documents and possessions in your home is the case, then you might not require a very high level of security. So, some other type might work well for you. Depending on how much security you need and what situation you're in, the choice will always vary. And so, it is important that you have the right information regarding all the options available. So that in any case, you won't be making a less suitable purchase for your file cabinet and regret later. Good Luck with That!