If you are a Ring Doorbell user, you are not likely to transfer to any other brand because it is handy! This smart device helps you the ability to talk to guests even if you are out of your house. In short, it transforms the regular doorbell into a smart one! Along with this, it ensures the security of your house by checking the motion and recording the details!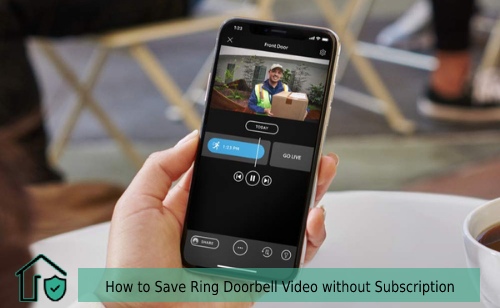 As it records the motion, you might need to check it after a while. And to re-watch the recorded videos, you have to get the Ring subscription. It will cost more or less $3-$10. If you plan to invest the amount, it is great. But at times, you cannot afford this much for re-watching or saving the videos. What can you do then?
Then you have to download or save the videos. So, how to save Ring Doorbell Video without subscription! This is what we are going to talk about today! Keep in mind that all the methods we are going to discuss are unofficial, so, you have to take a risk on your preferences!
How does Ring Video Doorbell work?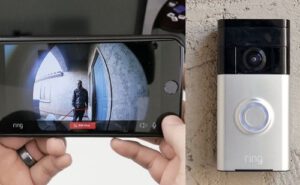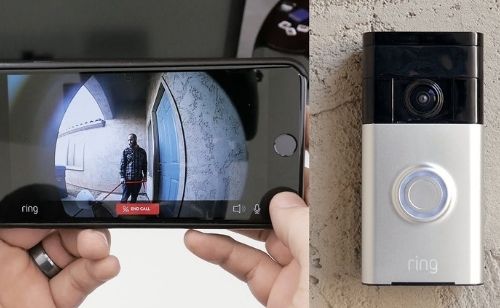 When it comes to access to the Ring Doorbell videos, we always recommend you to go for the subscription. This is the only official way to keep the videos and re-watch them. However, in some cases, you might refuse to pay the fee to watch the videos of Ring Doorbell. With this refusal, if you want to gain access to the videos, you have to go through the unofficial ways. Here, we have discussed some unofficial methods to help you out.
The Ring Doorbell is a wireless video doorbell with a camera and its work is to capture all the live video footage before it. After this, it will transmit the video wirelessly to the internet router you have. After sending it there, it is sent to the Ring Cloud server too. In such a situation, you need a computer program that can easily get in between your router and the Doorbell you have.
The program will monitor the video footage and help you out. On the other hand, you can set up the program at the router level too. This will capture the video before the Ring server gets it!
According to the terms of IT, this computer program that sits between the sender and receiver is called "Man in the middle attack." If you think that it is easy to work with it, trust us; it is not! On the other hand, if you are going to set up something like this, you will go against the Terms of Services of Ring. And eventually, Ring might end up shutting down your Ring account permanently. So, before you jump in, you must check out the worst-case scenarios and accept them beforehand.
As we are talking about how to save ring doorbell video without a subscription, we will talk about the methods now. There are two methods that we have talked about when it comes to saving the Ring Doorbell videos locally and unofficially. And both of these methods require proper knowledge of Wi-Fi networks and networking.
Also, keep in mind that there will be a lot of internet traffic passes when you work on this. All you need to do is work for identifying the traffic or packets that are connected to the Ring Doorbell. And then, you have to capture this traffic!
You need to certify that you should not capture more traffic than you require and not less too. On the other end, you need to find a way for converting the packets or traffic into a viewable video. This needs to be a storable video too!
Methods of How to Save Ring Doorbell Videos without Subscription
Ring-Client-API
Yes, Ring Client API is a Ring API. However, the most interesting fact is this one is unofficial. This will afford you a live stream API. And with the help of this, you have to go through some technically strong scripts. These scripts will aid you in capturing the live video. Also, it will save the video locally!
Ring Hassio
If you are in search of an easy method, you can settle for Ring Hassio. This is easy because it can help you with an extension that you can easily use within Home Assistant! If you use Ring Hassio, the Ring Doorbell video will be only exposed on the Home Assistant dashboard you have.
And after this, you are free to write the required script so that you can call or save the video output occasionally. Keep in mind that this is exposed as an HTTP URL. This method is easier than the other ones we will mention here.
Python Ring Door Bell
If you want to capture the Ring Doorbell live videos, you can use the Python Ring Door Bell. This project will help and support the live video capture. It will work as of PR#133.
Brian Hanifin Method
Apart from the method we have mentioned above, Brain Hanifin has come up with another idea of downloading the Ring Doorbell videos. According to him, you can download the already captured videos from the server of Ring automatically.
All you need is a Ring Protect subscription! But if you do not have a Ring Protect subscription, you cannot see the captured videos available there for downloading, to download them, you can use this subscription. When it comes to the Ring Doorbell videos, this one can be an easy way too! He posted this on Home Assistant forums.
Screen Recording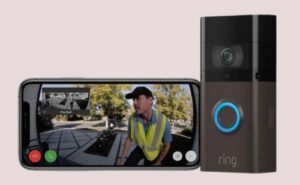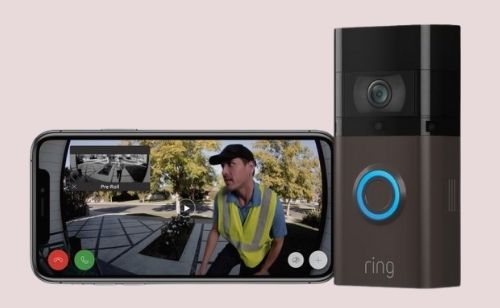 Another method that does not require too much technical knowledge is the screen recording method. Yes, we are exactly talking about the screen recorder you have on your device! Most of the devices nowadays have a screen recording option.
And if you have Ring Doorbell added and you want to see the videos later, you can go and switch on the screen recorder. In this manner, you can record the whole video. But for this, you must be present at the live moment.
There are chances that if Ring learns about this intrusion, your Ring app might get disabled or shut-down. So, before settling for this method, you must ensure that you know what can happen if you fail!
Related Guide:
Wrap Up
So, now you have learned how to save Ring Doorbell Video without a subscription! What's your plan now? Add Ring Doorbell to security the door and then download the videos without any fee! But be sure beforehand that you are technically an expert.
We are again going to mention that the methods discussed here are official. The Ring has all the rights to shut-down, disable or do any changes to your Ring account if it gets known to them! Till then, you can try and win it!