Thanks to the wireless video doorbell camera and similar technology, home security is not a huge headache for many as there are tons of modern options solving safety concerns. One very iconic doorbell providers of recent time are the ring.
They do have a wide collection of pretty amazing models. And today we are here to talk about the installation process of ring doorbell. Because this is one of those types that people might get confused over.
Especially how to install ring doorbell without existing doorbell. So, get ready to dive into the whole installation process from this point.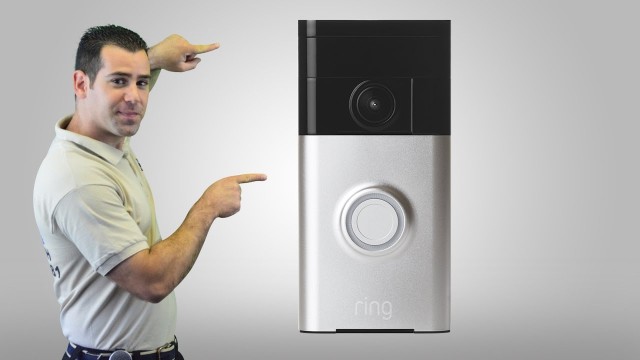 Let's Discuss How to Install Ring Doorbell Without Existing Doorbell
Before we jump into the actual ring doorbell installation process, there's one thing you should know about. Ring specifically suggests users carry the installation by someone professional. As its mechanism could be something a non-professional won't understand. So, if you are not very sure about doing it yourself, then definitely consult with an expert. And also get information on the ring doorbell installation cost that they'll charge.
However, if that's not what you really worry about, then you're good to start…
Recommended Best Ring Video Doorbell
Ring Video Doorbell – 1080p HD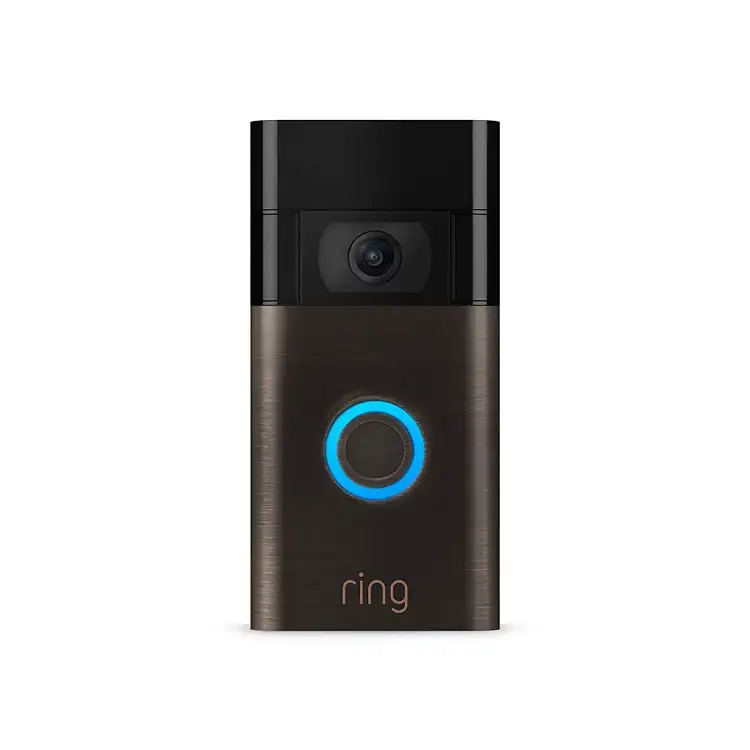 Ring Video Doorbell 2 with HD Video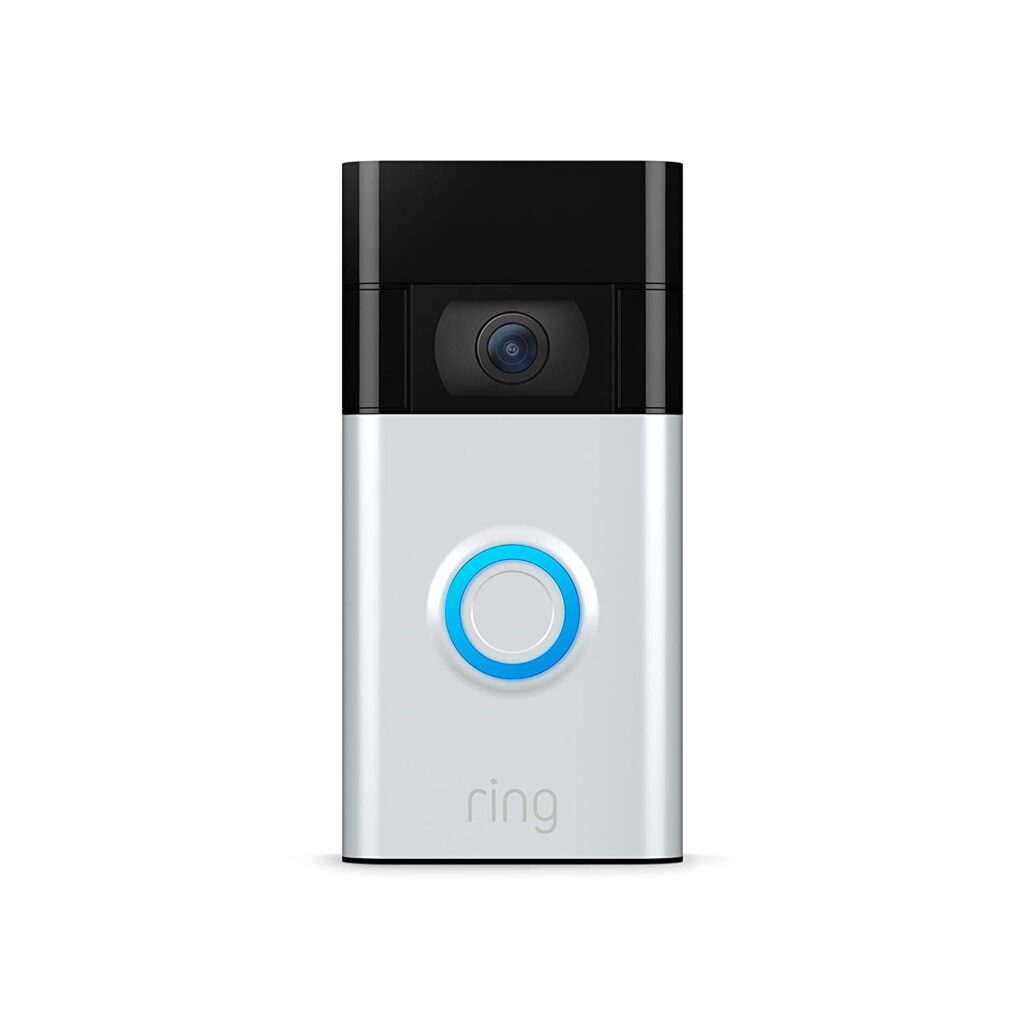 Ring Video Doorbell 3
Buy it Now
You Need Your Tools & Supplies Ready
For the ring doorbell installation without existing doorbell, you're going to need a few things. Usually, you should have all the different sorts of extras and necessities for installation inside ring doorbell kit.
For example, a charging cable, installation instructions, screws, and even the screwdriver. By the way, do read given manual carefully. You don't want to miss out on certain specific warnings that the makers have put there.
If you want to install ring doorbell without drilling, make sure you've bought a model that supports such installation. Certain models come with an installation scheme that needs you to drill on stucco or brick for screwing.
Then there are also options that demand special masonry bit. For example, the Ring Video Doorbell Pro. Apart from the drill, you should also have a flathead screwdriver with you. Get a box cutter ready as well.
It's true that this process involves no existing doorbell. But some of you might want to remove the existing one and then work on an empty surface. So, the removal process of that old doorbell will also be included. and that's why we need those two tools mentioned.
Use a boxcutter or screwdriver to get the faceplate of old one out after screws are exposed. After unscrewing pull it out with gentle hands. And then you should have two power wires. Pulling the wires too hard can cause damage. Make sure you are not going that way.
Prepare a Fully Charged Battery
There are certain ring doorbell models that won't need this step, you can skip it for those. For example, the Ring Video Doorbell Pro one. But mostly, you need the battery to be completely charged.
To do so, simply get the ring unboxed and find the battery unit. Then you want to look for the charging cable, use it for plugging in a socket. And simply let things charge. Some models will be hard to get the battery out. For example, Ring 2. This is because such models have a pop-out scheme to maintain.
What you can do here is simply hold the unit against a vertical surface that's all flat. For example, a wall. You'll find the removal process easier that way.
Once you get the battery plugged in, a red indicator would signal that it's charging. You'll need to wait for somewhere between 4-6 hours. And once you see the red light is no more popping, instead there's a green light, your battery is ready.
Downloading Ring App & Linking the Doorbell
You want to get the ring application downloaded. And then there are instructions on the screen that you must follow for simply connecting the doorbell to your WIFI network available at home. The application will help you get all sorts of information that you might need. The whole process won't take more than 10 minutes. And usually, that includes setting up as well as connecting.
Having the WIFI set up close to where the doorbell will be installed is something you should try if possible. If your home WIFI network isn't very strong, consider getting a WIFI extender also, so that signal can boost and things work better. Going for an all-new ring chime can also be greatly helpful.
Now, you also want to turn off the power to your doorbell. Basically, go to breaker box that could be situated on the backside of your home or basement. Some people even have it inside their garage. Just make sure you turn the connections off as you will be working with open wiring.
Decide The Placement of Mounting Bracket
The wall where your old doorbell used to be now had a hole only. And there should be two wires hanging out, just where we left it in the very first step. Now you'll basically attach the mounting bracket. And before doing so, you should open the application of Ring and go through the live video feed.
You next want to hold the unit against that hole on the wall surface. Make sure to check its positioning, this is how the doorbell will look by end of the installation. You want to test the picture shown on phone. Make sure the angle is right or adjust if not. You'll simply need to use the angle mounting brackets.
And that's going to help in making the camera tilt up or down and even left or right, however, you'd want it to be basically. Once you have made that choice of placement, bring the consisting level tool.
You want to use it for ensuring that the mounting bracket is positioned straight enough. And then use a pencil or marker to mark down the spots where you'll make new screw holes. After that, you can get rid of the level.
Attaching The Mounting Bracket
In case of using an angled mount, you'll attach that first. Simply use screws to fix it with the surface. Next, you want to fix the mounting bracket. If you are not needing angled mount, you can directly fix the mounting bracket on hole over wall. Just make sure wiring is coming through the hole of bracket.
Don't forget to use a masonry drilling bit for attaching the doorbell to brick or stucco. The white color tiny plastic anchors will be used for screws holding in place. After the holes are ready with drilling, push inside those anchors.
Then you can position the mounting bracket to attach with anchors using screws. In the case of vinyl or wood siding, don't stress over using anchors. Also, while attaching the mounting bracket, you don't want to overtighten screws. That can make the part bend and this will also disturb by making it hard for you to snap the doorbell in its original place.
Now you are all ready to place the ring video doorbell on top of the mounting bracket. Gently press it in and down. And there will be a click signaling it's set into place. You can use a bit of force here to click and snap the doorbell unit properly in place.
Finish It Off
Complete this process by flipping switch again so that the device starts working and giving a live feed. You can test things out. You also want to set app preferences for motion detecting as well as explore night vision settings. The notifications and camera covering areas are also some settings you'll need to finish.
And that's all! You now know how to install ring doorbell without existing doorbell, go ahead and try things for yourself. Hope it helps!
Related Post You May Check: