There are tons of wireless doorbell camera based options out there today. But only a few of them have made up the top favorite lists of people all over world. Two lead companies that are probably having the most positive responses for their video doorbells are Ring and Arlo. From serving with amazing tech and pricing schemes to making home security a matter of ease to maintain, both of these companies have definitely played their own parts to get that happen.
With the legacy of producing some of the most solid doorbells, Ring is very first major video doorbell provider of the industry. While Arlo was one of the rarest brands that kept on giving a range of features in their proper video doorbell products. That too without crossing the average budget ratio.
What happens when one has to pick the best video doorbell from two of such iconic providers, which one will be able to give that? Well, finding that is the target of this ring video doorbell vs Arlo video doorbell comparison. Ready?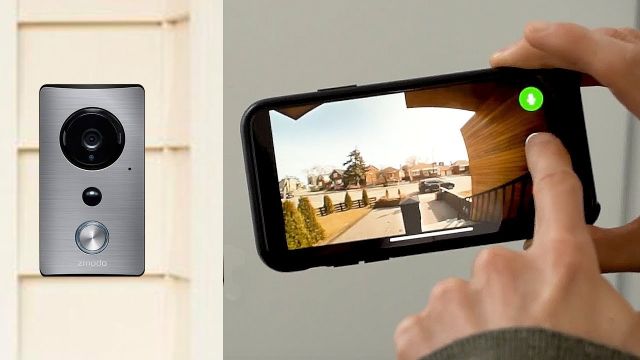 Ring Video Doorbell VS Arlo Video Doorbell – Factors That Will Measure the Results
Shortly summarizing the factors that will be key deciders of which one out of these two doorbell companies seems to be more appropriate.
Motion Detection Abilities.
The Quality of Video from Both.
The Privilege of Two-Way Communication
Subscription-Based Restrictions.
Wireless Installation Advantage.
In Terms of Better Privacy & Assistance.
Who Does a Better Job at Detecting Motion?
Cameras by both Ring and Arlo have some really cool features with which they basically view the world outside of your door.
There's a fabulous combination of unique heat detection as well as conventional style motion detection with Ring video doorbells. This feature basically helps to detect living objects. Through both heat and motion detection. So, there's less unwanted notification from the car and animals outside.
With the Arlo, there's AI-based algorithm. It helps to figure out different object types. Including both humans and animals. It shows motion detection of human sidestepping animals to provide you a notification, which is better for sure.
Now a few times, you may end up having detection with the video doorbell on things that are not exactly in front of the camera. And in such cases, Ring doorbells have a Near Zone feature that basically ignores those additional detections.
This you can customize for 5-15 feet from the camera's location. So, a bug randomly flying or the neighbor trying to park a car won't cause a security camera to think about sending you notifications.
Then again, Arlo has a 12x zooming feature. Making it easier for you to have a look at what's happening quite further away in case you need to. So, any problematic snooping around folk would be easy to detect for you by simply getting a clear view.
Summary – Both Arlo & Ring Video Doorbell Have Equal Potentials & Strong Benefits in Terms of Motion Detection.
Next, Comes the Quality of Video – Which One is Leading?
If I have to give an Arlo video doorbell review, I'll definitely praise a lot about the wide dynamic range. It helps to detect a person's face in scenarios where the bright sky is causing porch to light. And that is a good reason for doorbells to lose attention.
The Arlo options are pretty smart and come with HDR video utilization. Not just the quality, but even in terms of clarity, Arlo is definitely one step ahead. And that's also because Ring on the other hand provides SDR or standard dynamic range video. So, it's not as good as Arlo for well balancing and clear video utilization.
Not to mention, Ring can provide a FOV of 160 degrees. Where Arlo rocks with a wide 180-degree FOV. Even the ratio of 1:1 helps to see people better with Arlo, where Ring's 16:9 ratio isn't however completely bad.
Summary – Better Video Utilization, More FOV, and a ratio that helps to see the full view of people make Arlo better in terms of video performance when we compare it to Ring.
Arlo Stands Out with Recorded Response & Built-in Siren Along With 2-Way Communication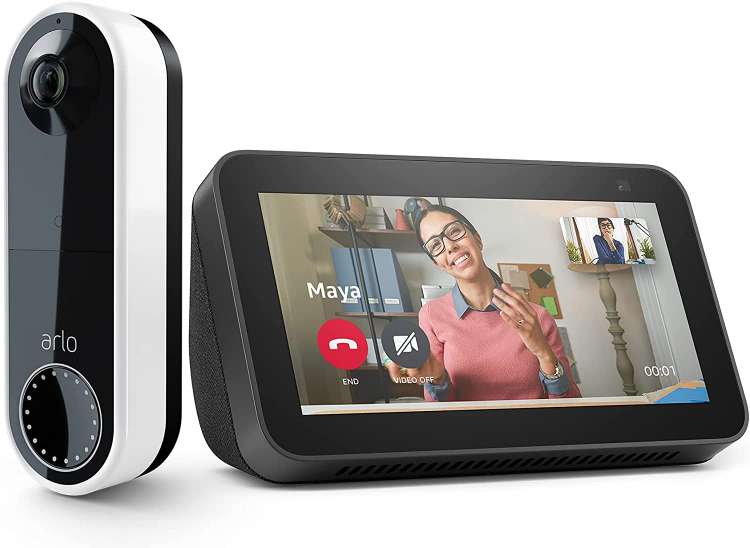 When someone is at the door, you get to communicate with them through a two-way hearing and speaking facility with both. However, the Arlo allows you to have prerecorded responses. For the situation where you may not be able to attend the person. For let say, a meeting or something like that. Just a single click and the doorbell will use your audible message.
Then again, for people who don't need to use this two-way communication feature, there's the siren built-in with Arlo. Just one click and the app will emit a loud screech. The unwanted person or animal will run for their lives out of your porch in no time.
Summary – Once again, Arlo leads by not only having the feature of 2-way communication like Ring but also serving pre-recorded response and built-in sire which are not present with Ring.
About The Subscription Scheme to Unlock Features
The features of Arlo are amazing no doubt. But the only problem is that you have to be subscribed to the Smart subscription package by paying extra. Now that's where it may lose value to some people. But not when you realize that Ring also charges a fee for accessing the recorded videos. You can only view the live stream for free.
The paid features of Arlo are advanced object detection, robust alerts, cloud activity zones, and so on. While with Ring you pay for additional storage for videos, snapshot enabling, and similar features.
Summary – Both need a fee for subscription to unlock the good features but Arlo provides more advanced ones compared to Ring.
Ring Teams Up with Versatility by Giving a Wireless Installation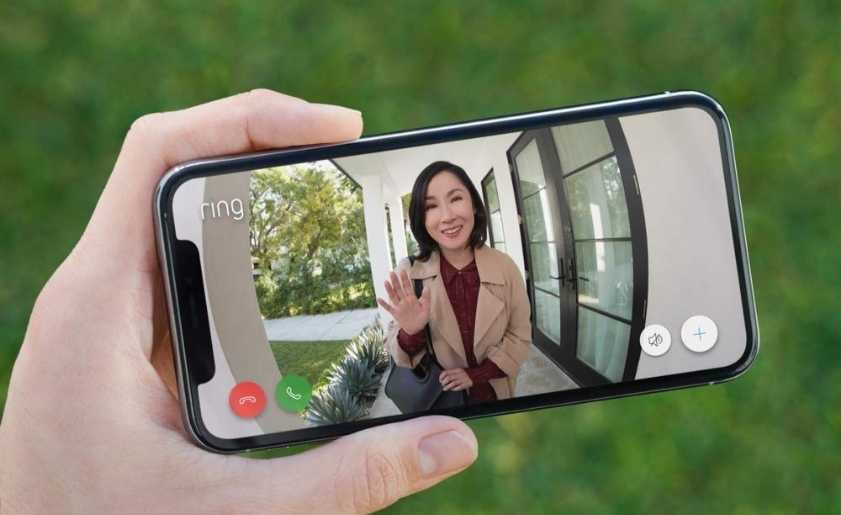 Here comes the part where Ring takes one step ahead. While Arlo stands in its current spot. And it's about wireless installation. You use a detachable and rechargeable battery with a Ring doorbell. So, there are no hard wire issues. Homeowners who don't have an existing doorbell will find it perfect for installation.
But then again, it uses a battery. And so, that would need frequent changes. The battery life is usually month-long. However, it still is a maintenance step. That some people won't appreciate and consider Arlo a better bet.
Summary – Ring video doorbell needs wireless installation that makes it more versatile than Arlo. But the maintenance step of changing batteries every now and then might make one group of people consider getting the Arlo even if it needs hard wiring.
The One That Validates Privacy of Your Home Better & Also the Voice Control Assistance Feature
With the Ring Video Doorbell, you can easily select a certain zone that is blocked to not get video recorded. For example, if someone has an open window showing their entire bedroom activities. Or anything that needs privacy but the video recording can disrupt it. Ring helps in this case. But with Arlo, you don't get to choose and restrict the recording based on such scenes.
Also, the voice-controlled doorbell function with Alexa integration is available with both Ring and Arlo. So, in terms of getting Assistance through sound associated devices such as Alexa and Googe Assistant, both the doorbell gets a score each.
Summary – In terms of privacy, Ring gives better benefits than Arlo. While both are great to be operated with voice control assistance such as Alexa.
You May Also Love to Read,
Overall Thoughts After the Comparison
And we are done talking in segments to get a better idea of this whole ring video doorbell vs Arlo video doorbell comparison situation. Now, after the analysis, which one seems to be the best bet?
Well, for most households, the significant features of the Arlo video doorbell will seem to be more appropriate. However, for renters or maybe someone who doesn't have a wired setup for a doorbell, the wireless installation of Ring doorbells will make it more sensible as a choice.
Talking about Ring as well as Arlo doorbell installation, it's true that the wireless one is easier. But that does not mean Arlo is typically very hard to figure out. In fact, both are simple enough to be sorted by regular DIYing. Without any professional help. To sum it up, here's what I think.
If you ask what is the best ring video doorbell feature that might make one consider it, then I'll say its ability to wirelessly install. Other significant pros of it are the privacy support plus the Wi-Fi benefit. It's by far the most complete home security scheme provider with great sensors for both indoor and outdoor usage.
Then again someone might also be curious about what is the best Arlo video doorbell feature. Well, the short answer is its overall object detection scheme which is the most advanced so far. Plus, there's the wide aspect ratio, response recording benefit, and digital zooming feature. If you don't have a problem with hardwiring and are ready to pay a practical subscription fee, then Arlo's impressive security doorbells should be great for all cases.