Have you lost your keys? Or are you stuck in a room where there are no locks? If you are here, chances are, you are in a trouble! And we are here to help you out!
Whenever you cannot lock the door and the lock is jammed or simply you have lost the keys, you must know how to lock a door without a lock so that you can save the day.
If today is the day, we will help you save it! Let us tell you how you can do it without doing too much effort!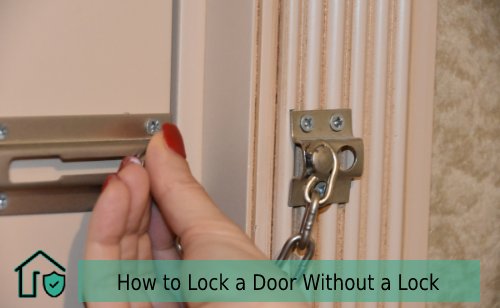 Easy Methods on How to Lock a Door Without a Lock
If you ever fall in such trouble, try these tricks to safeguard your space. No matter you require security or privacy; these methods are forever loved by the ones that follow these!
1. Portable Locks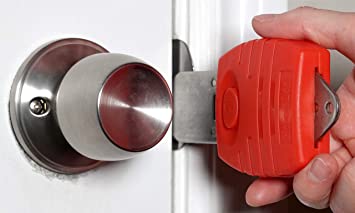 The best way to lock a door without a lock is to get a lock! Yes, you heard right. Let us explain. We are talking about portable locks. Once you learn how to lock a door with portable door locks, you can lock any door you want!
If you are a traveler, you need to keep one of these locks in your backpack always. No matter where you go if you worry about how to secure a door without a lock, the portable locks can come to your aid. In worse situations, if you go to a cheap motel then there's a chance you do not get doors that have locks added.
Such temporary locks are portable and easy to carry as they are lightweight. With this one, you can keep the visitors away from the room. An added benefit of these locks is the jiggling bits will tell you if intruders are trying to break the door!
2. Barricade Device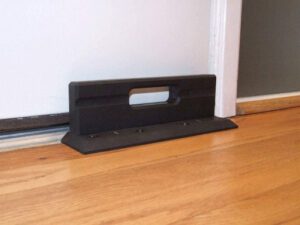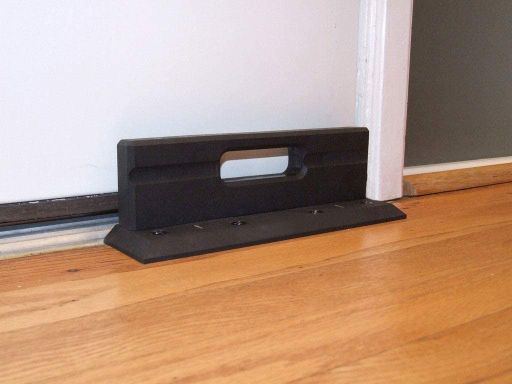 There is barricade device available in the market are designed to keep you safe in a room that has no lock. We understand these are not designed as locks but these can lock your door and safeguard you! So, in short, that's a sort of lock! You can use them in emergencies.
When you have a lock already in your house, you can also add one of these to increase security. But you can use this method to learn how to lock a door without a lock too! Such locks can be added to the floor with screws. In some situations, plastic fasteners are also used for attaching such locks. Mostly, they are mounted at the bottom part of your room's door.
With these, it is no way to break the door and get in. But you can only add this one from the inside of the room. If you are searching for a method on how to lock a bedroom door without a lock, this can be the best way.
3. DIY Barricade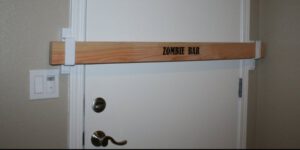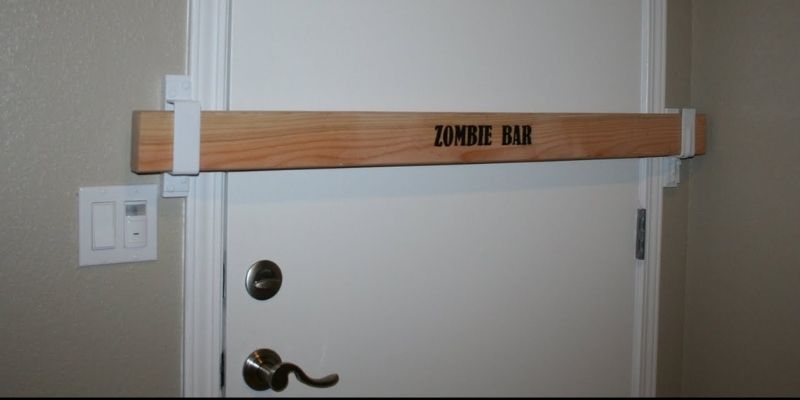 Yes, you might ask us about a DIY door lock from outside, we will tell you that afterward. But this one is a way to lock the door from the inside. This common way will not bother you much about money because you won't need to buy portable locks or other locks from the market.
Instead, you can use the upholsteries of your room to cover up the door so that no one can get inside. Get your hands on the tables and couches and place them against the door. You can also get other heavy furniture and position them against the door to lock it from the inside.
But, we must alert you beforehand, this procedure will require a lot of labor and this is not as safe as the other methods are!
4. Door Handle Removal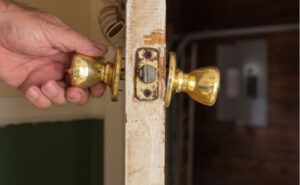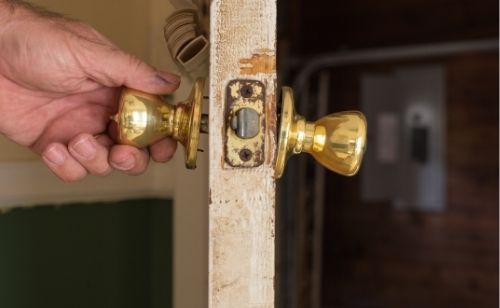 Now that you are tired of listening to the methods of locking the door from the inside, let us tell you how to lock a door without a lock from outside! In this case, you don't need a lock. Precisely, you don't need a handle!
Yes, that's right; no matter the door is locked or unlocked, you have to hold the handle and move to open the door. And if you are going outside but you have lost the key, you can try this method. Here, all you need to do is remove the door handle so that no one can move the handle and turn it to open the door!
You can also use this method to lock the door from the inside! Before leaving the room, you have to install the doorknob. All we can say is this is one of the safest ways but this one is temporary. As soon as you can, you should get a new front door handleset or lock installed.
Shop Door Knob here
5. Tie the Handle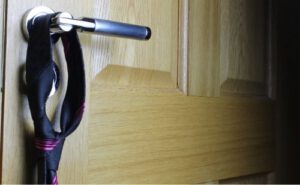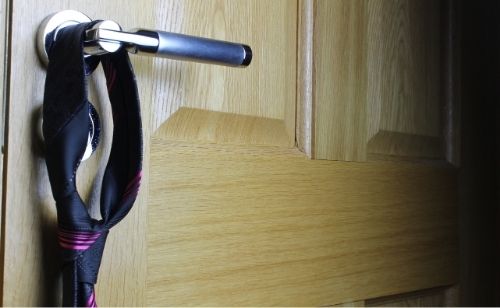 When you have lost the key of a door and you have a handle, you can simply tie it down! Yes, this is also a method that can help you in learning how to lock a door handle without a lock from the inside.
To safeguard the inside of your room when you are in the room, you can use cloth pieces, ropes, or stuff like these to tie the handle to the roofing beam. You can use the pillar beside or the start banister to tie the other end of the rope.
You can use the braided rags or winching cable if you do not find a rope. Tie one side of the rope tightly to the doorknob and take the rope to the pillar or roofing beam. Now tie the other end and you are ready! No one can enter the room without your permission now!
6. Door Stoppers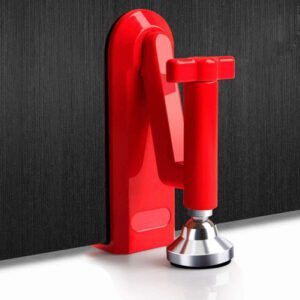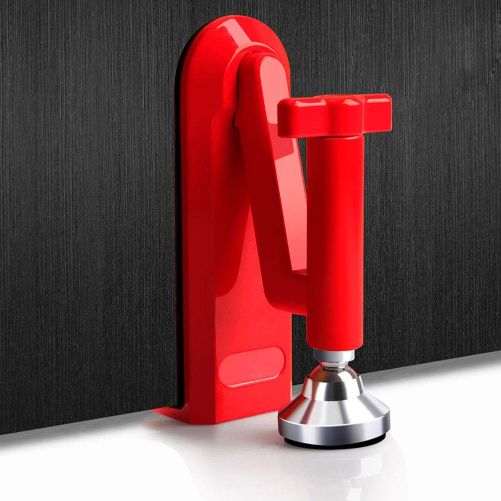 Another temporary option when it comes to learning how to lock a doorknob without a lock is the door stopper. There are several designs available in the market. But for a better outcome, you can rely on the wedges.
Also, the molded felt is amazing for locking the door. The door wedges have a triangle-shaped body that can stick to the floor and block the door. So, the door won't slip in any way! When you lock the door from inside, you can use this one so that no one can push the door and unlock it.
For locking the door, you have to use it on the top part of the door. On the contrary, go for the molded felt that is U-shaped. This shape usually slips around the side of your door that is thicker!
Wrap Up
So, if you were planning to lock the door without any added lock, chances are, you have got your answer! All these methods are temporary and so, we do not suggest you use these regularly.
But when you got no option to go for, these are the ones that can help you out! You can simply try any of these methods and succeed! But before you go for one, try it on your own and ensure how safe it is!
Related Guide: