In this hectic world, we must keep our homes safe. And your front door usually does of work of keeping any intruders at bay. But your front door also requires a lock to safeguard the house!
In this case, you can rely on home security systems. So, how do home security systems work, and which one to pick up! Today, we will talk about it in detail!
Let us learn about how to protect your house and keep indoors safe!
What is The Best Home Security System and How Does a Home Security System Work?
Here are some best home security systems that you can use for safeguarding the house. Read them out and pick one of them!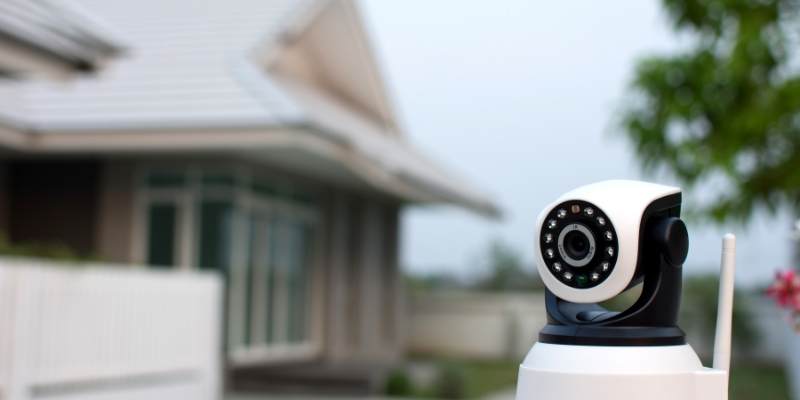 Whenever the home security part comes in, the first thing we discuss is the security camera. Security cameras are great for taking videos of everything that is going around your place. Mostly, this was used in the commercial spaces but now, almost all of the houses include a security camera.
To increase security a little more, this is the time to make your home smart. And so, nowadays, people are raving about smart security cameras. You can add these cameras with your home Wi-Fi. This will help you live stream all the footage of your system even if you are not close.
So, remotely, you can get access to the system and learn what's going on! Along with this, you will get necessary notifications when there is any unwanted movement of people or other stuff. If you want the ultimate protection, you can settle for the ones that have infrared versions which will allow you to see what's going on even in the dark.
You can integrate some of the cameras to Google Assistant or Amazon Alexa too! The majority of the security camera systems include Bluetooth or WIFI and get connected to the phone. Some of them also go for cellular data or other landline or battery backup if there is no power.
They will work when you are outside. If you return, you can easily put the password or go for voice command or use the app for unlocking.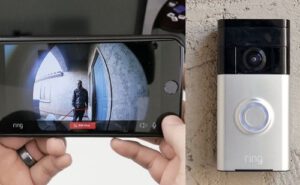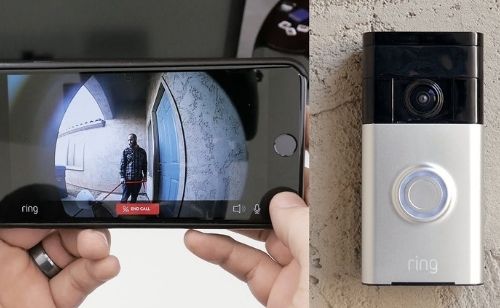 Another security system that works as home security of your house is the video doorbell or doorbell cameras. How do home security systems work when you have a video doorbell? It uses Wi-Fi for connecting with the network. These include motion detection added. The works of these cameras are to record when anything gets inside its range.
And the thing that differentiates between security cameras and video doorbells is these provide you digital capture with high definition color video. On the other hand, the old security cameras were used to provide grainy black and white video.
So, you can easily understand that you will get clear images! Here, you get additional night vision technology too! It has an amazing recording format. If any unwanted people try to get in, it will send alert alarms on your phone. Also, you can Livestream the action that is happening in the range of your house too!
Smart Door Locks That Enhanced Your Home Security
There are keyless door locks that can provide you access only if you are allowed to! Yes, these are called smart door locks. These are connected with your Smartphones via apps. So, you can command through the apps and lock and unlock the home remotely.
These usually run on battery. However, there are also smart locks that are run with the help of Bluetooth. Instead of a key, you will need numerical code here. Also, you can set up codes for people for access for a specific period too.
And then, you can again take back the accessibility of the person. There are guest codes available. From temporary codes to permanent ones, you can get access whenever you want and you can also exclude someone's access if you need it.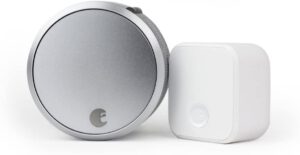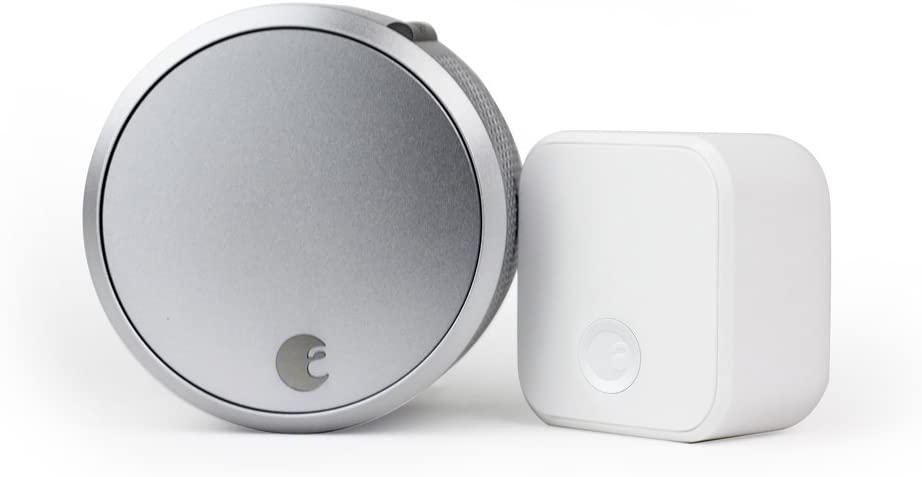 Along with all the smart locks available, the HomeKit Smart locks are more popular for providing you better protection. When it comes to the additional security of your house, HomeKit Smart locks can be beneficial!
Along with security, these are great for ensuring you some additional convenience too! Such locks are incredible as they provide you the ability to unlock the home's door with a tap only! Or you can settle for voice commands too!
This best smart home security system in 2021 is designed for iOS users and you can use Siri to unlock the door. If you have other HomeKit accessories, you can settle for them too!
Check latest Price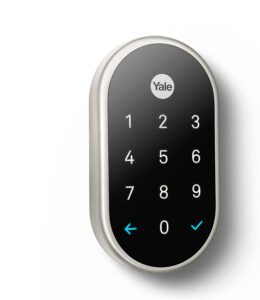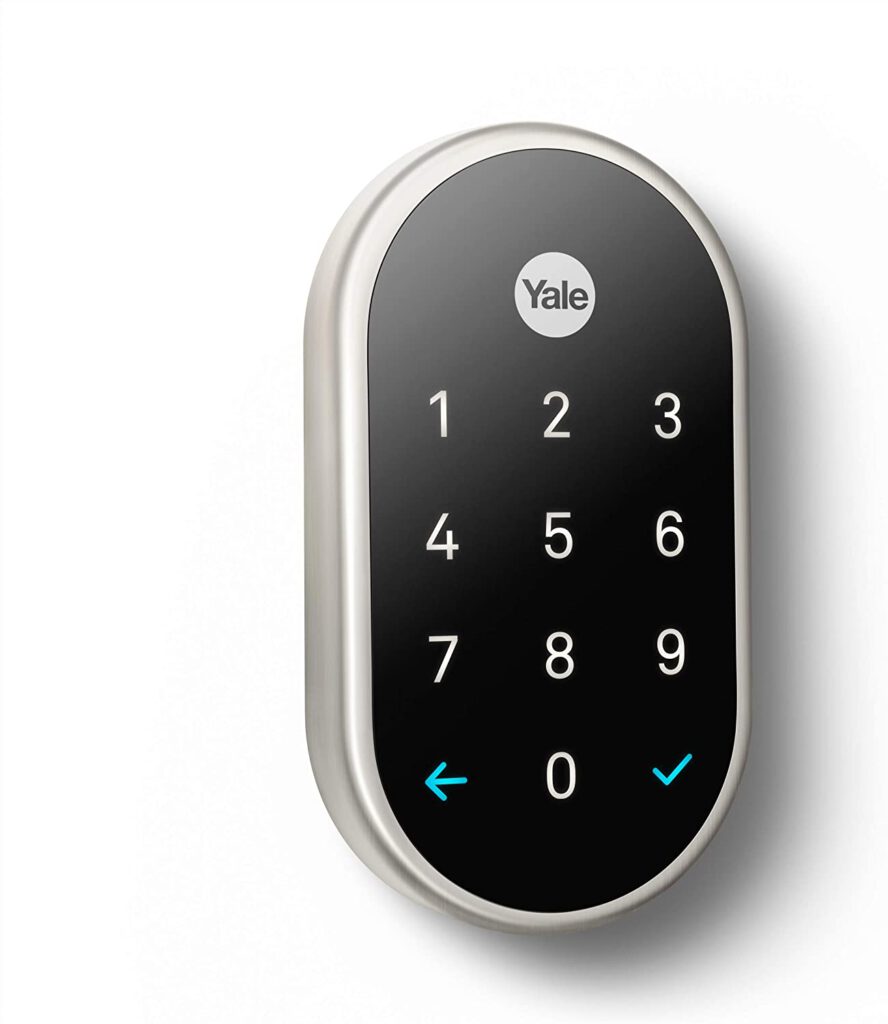 You can also use Google Home Door Locks in your house. Just like the HomeKit Smart Locks, these locks offer you voice control options when it comes to locking and unlocking a door.
Most of these locks require a bridge or hub to function properly. All you need is to connect this with your Wi-Fi or any other hub and then you can easily keep your eyes on the lock. No intruders can pass if you have this!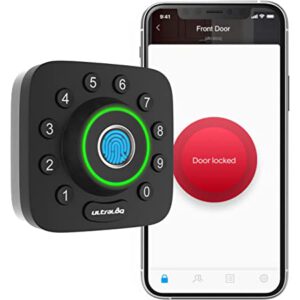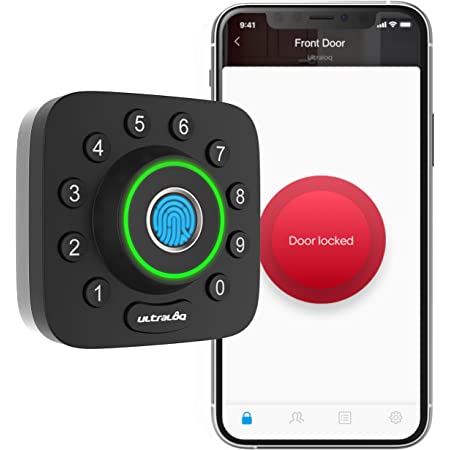 Bluetooth Entry Door Locks are a great option if you do not have Wi-Fi in your house. In this technology, the two electronic devices get paired. Bluetooth locks will be connected to your Smartphone via Bluetooth.
All you need is to go to the door of your house and transmit a code from the phone to your lock. When the lock will receive the signal or code, it will open. So, without your phone, no one can enter the house! It makes the house safer!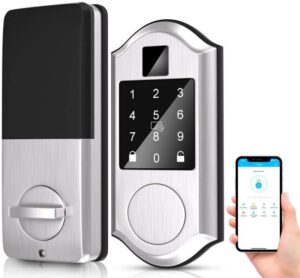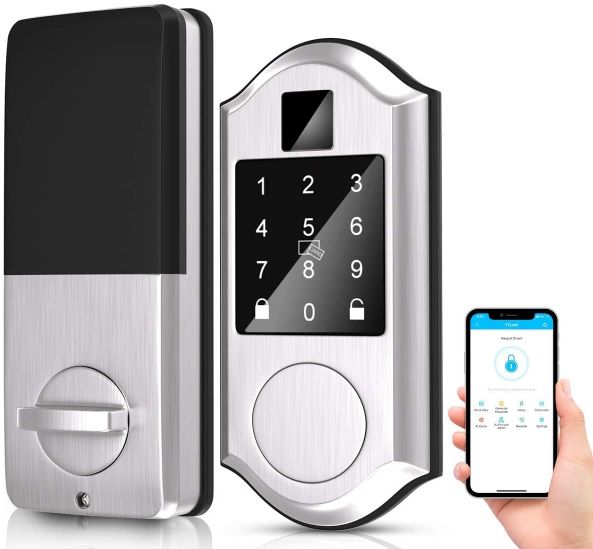 Smart locks are smart locks but you can also add the standard key benefits to these locks! Yes, and the Smart Deadbolt lock is an example of that. These are smart locks that you can easily lock and unlock with your phone and the codes you have.
But in addition to that, you can decide to use keys along with this security system. There are several methods of unlocking these locks. You can use the app, the code, the physical keyway, fingerprint, and many more ways to unlock!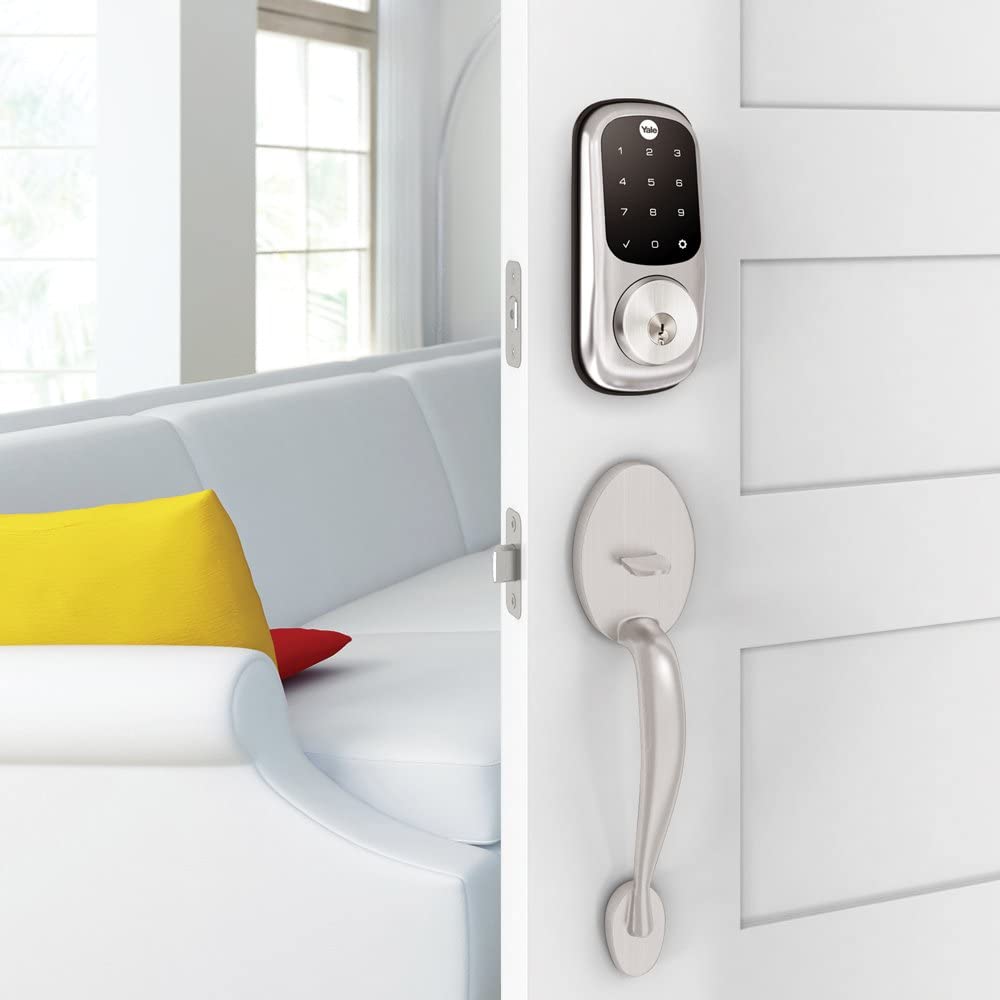 The smart locks that you can integrate with Alexa can also help you protect your house. All you need to do is shouting and the door will lock and unlock according to your command! Yes, these work with your voice command. These include Bluetooth, Wi-Fi, and many other features.
Related Guide You May Check:
Final Verdict
Don't forget to go through the blog and learn more about the security of your home, office, and other places that you need to protect.
So, it is not tough to understand how do home security systems work. All you need is to check out all the features of every security system so that you can pick up the right one for you!