The use of spy cameras has been increasing day by day for security and monitoring purposes. Why do people like it so much, and why do they use it? The main reason is, hidden cameras come in compact sizes, advanced technology and are easier to use than the typical surveillance cameras.
No matter what, most people have a common question before purchasing a hidden camera: How long can it record? Actually, it is difficult to provide an exact answer to the question as it depends on several apparatus like battery, storage, and more.
Usually, a spy camera can record 1 to 5 hours before the battery power is finished. You'll find some hidden cameras out there that can be plugged into electrical outlets and hold 24/7 power.
However, we will discuss the answer to this question in detail below & show you what other things you should consider while buying the best spy camera with longest battery life. So, stay tuned, & keep reading.
What Types of Hidden Cameras Are There?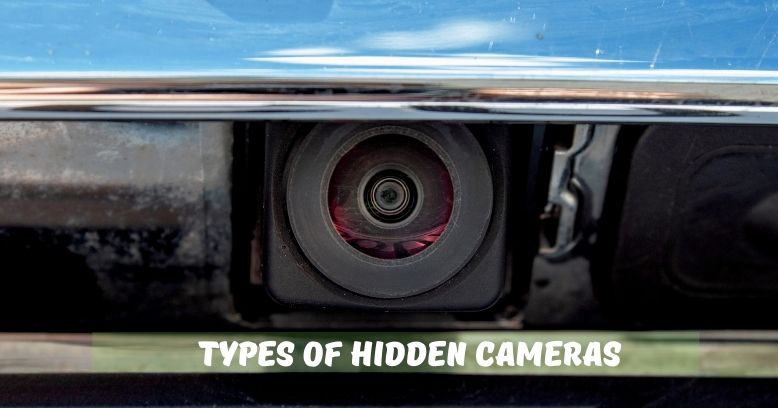 Before getting to know how long a hidden camera can record, you should have an idea about what types of hidden cameras are out there. Camera technology has been improved a lot in the past decade, and they keep getting smaller and smaller and can be concealed anywhere. Whatever here we have given a list of different types of hidden cameras that you would never expect.
Men's Shower Gel Spy Camera
Tissue Box Spy Camera
Brush Spy Camera
Shoes Hidden Spy Camera
How Long Can Hidden Cameras Record
How long a hidden camera can record depends mainly on battery & storage. Let us clear the facts. You can record videos with your spy camera until its battery power is finished. Usually, spy cameras can record 1 to 5 hours, relying on the capacity of the battery. Averagely, these cameras come with a total of 1000 to 2000 mAh battery.
If you own a camera with a 1000 mAh battery capacity, you can expect 1 to 2 hours of runtime. More battery capacity provides more runtime. On the other hand, suppose your camera has adequate battery power to record but doesn't have sufficient storage; the hidden camera will stop recording instantly.
So, to record for a long time, you need to choose the Spy Camera With Longest Battery Life & make sure the memory you are going to use has sufficient space to store recorded videos.
Things to Consider Before Purchasing Hidden Camera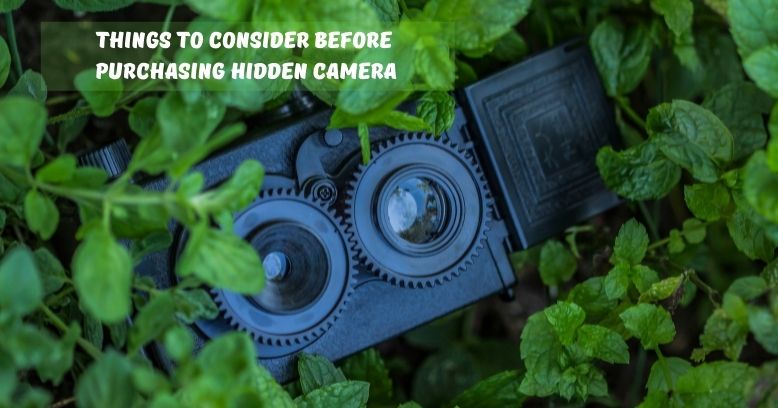 When you are determined to have a hidden camera, you have to contemplate some factors. Otherwise, you may get a low-quality product. The things you should not ignore before performing your final decision are demonstrated below.
Battery Runtime
You are determined to buy a spy camera with long battery life, right? So, you have to inspect the entire battery runtime of the camera carefully. Most spy camera brands conceive the runtime & the battery power in their packages. We recommend having a camera that has at least a 1000 mAh battery capacity.
Memory Capacity
Don't ignore the importance of the storage capacity of the hidden camera. You'll find spy cameras that come with a storage system where you can use a micro SD card. Usually, this type of camera's storage capacity can be anywhere between 1GB to 128 GB. Minimum 20 hours of recording can be stored in a 128 GB memory card.
Quality of Camera
It is another crucial thing that you should consider while getting a spy camera. You should select the one that holds a decent quality camera so that you can clearly watch what's happening inside or outside of your home & office. In that case, 4K resolution can be considered.
However, most spy cameras offer 1080p resolution; that's fine. But, consider below that quality thinking about price will turn out having poor video quality from your camera. So, take that into your contemplation intently.
Consider Its Size
Not everyone uses spy cameras to spy on something. People mostly use it to secure their home & office from intruders. If you are one of them, you don't need to think about its size or level of disguise. But, if you wish to keep the camera concealed, you should consider its size & type. There are a lot of cameras that fold up as a wireless charger or USB flash drive to use that do not look like a spy camera.
Mobile Connectivity Option
This is another vital thing that you need to take into your contemplation while buying a new spy camera. These days, most of the cameras come with mobile [Smartphone] connectivity systems. It is one of the incredible features of hidden cameras, which is beneficial for those who want to monitor & control their home & office remotely with their smartphone.
In that case, you just need to download an application designed by the manufacturer. With the app, you can do everything from monitoring to downloading footage and storing the recorded videos.
PIR Motion Sensor
PIR Motion Sensor is another significant feature that can identify the animal and human bodies quickly. If your spy camera is on standby mode, it will instantly kick off recording after identifying anybody. Indeed, this type of feature will make your camera more productive & smarter.
Night Vision
The night vision feature is one of the most magnificent features that is included for security purposes. Especially at night, intruders attempt to enter your house. At that time, if your camera doesn't work correctly and can't detect the subject due to lack of proper light, you may lose your belongings. So, before purchasing, you must inspect the features of your camera.
Price
The spy cameras' price varies depending on specifications, model & brands. If you wish to get a camera with advanced features, you may need to spend more money. Apart from that, frames, regulations, and mobile connectivity also play a significant role in the price of hidden cameras. In most cases, the price of spy cameras' price anywhere is $500-$100.
How Do Hidden Camera Gets Power
Hidden cameras are operated by power, but in which ways can a camera get power? Well, the spy camera can only be powered in two respective ways. These are
Electric Source
Battery Power
Electric Source
You'll get some hidden camera that can be plugged into the electrical socket and can run constantly. These types of cameras can record 24/7 depending on their memory card.
Battery Power
You can use these types of spy cameras where there is no power option available. But the major problem with the cameras is, you need to charge them after a certain period and can't record videos if their battery power is finished.
Conclusion
So, it was the complete explanation regarding how long a hidden camera can record. The recording time of the hidden camera depends on battery and storage. If the battery runs out of power, your spy camera will stop recording. On the other hand, if the memory that has been inserted in the camera has insufficient space, nothing will be recorded even if the battery holds power. So, storage capacity and long-lasting battery should be considered if you want to record video for a long time.
Related Guide: