It's almost a panicking situation when you discover the key to your lock is missing. This worst nightmare can be easily avoided by changing into a smart lock. These are great to work without needing a physical key but instead a password or pin. Most will come with a mechanism that connects with your main Wi-Fi system. Or at least, there are the types that do come with a key but are extremely simple to rekey in case of need.
Today let's talk about a very important segment related to a smart lock that some people get confused about. And it's about their various types. Also, we'll talk about how to rekey a smart lock that comes with a key. Keep on Reading!
Get to Know About Different Types of Locks & How to Rekey a Smart Lock
We'll cover the most common categories of smart locks and then move onto the rekeying method. The technique is considered a general method for Smartkey locks that are super popular these days. However, due to the variation of models available at the present time, you may have to alter steps a bit here and there. Your manual should help you out with the best instructions in such cases. So, don't skip reading the instructions provided by the manufacturer. Let's Dive into The Discussion on That Note.
Types of Smart Locks You Should Know About
Being overwhelmed by the various types of smart locks available today is not a very uncommon scenario. Here are the most common types of smart locks you should know about.
Google Home Smart Lock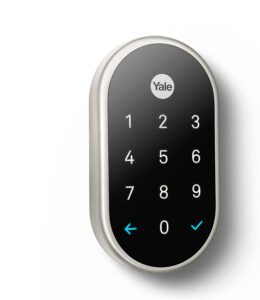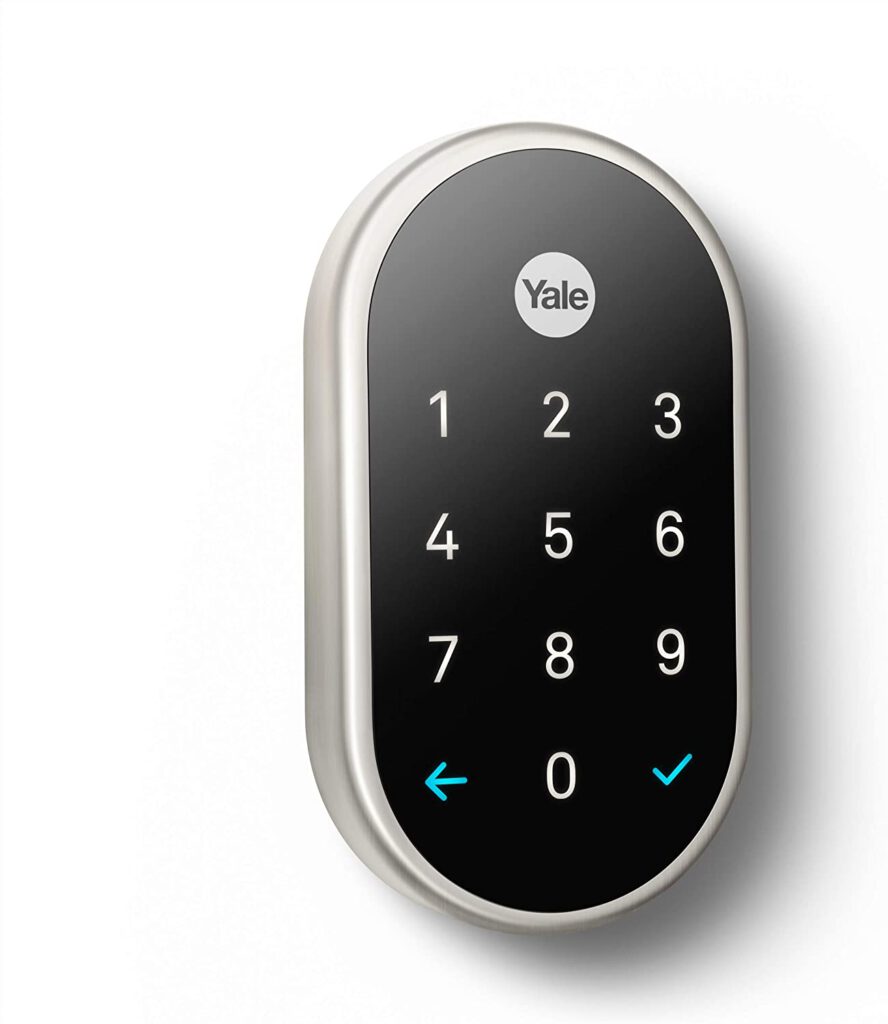 The door lock for google home might have something to do with Google feature. And that perception is obviously right. The AI technology included security with google home smart locks, you get to do more than just locking.
You can very well sync the passwords into your various devices. Usually, for rekeying, you can use the password manager in Chrome or Android devices and it will take less a few minutes to do so. This type is not just easy for use and great at security, but also super simple for managing passwords in any kind of situation.
HomeKit Smart Lock
The next one is HomeKit door lock. These are definitely fantastic at providing you the conscience that you'll need for an extra secure your home. You simply need to use a simple tap for unlocking doors with such locks. Or in some cases, Siri needs your voice summoning to unlock it for you.
Bluetooth Smart Locks
Just like all other types of smart locks, the Bluetooth locks for the front doors are excellent at adding the extra layer of visibility and control to your home. Here the commination technology that gets used is Bluetooth. The smart lock uses it for connecting to your devices such as a smart home hub, phone, or router. And that basically allows any access through your door.
Smart Deadbolt Lock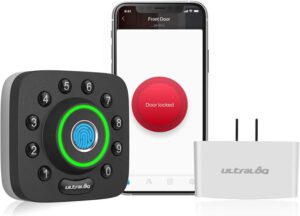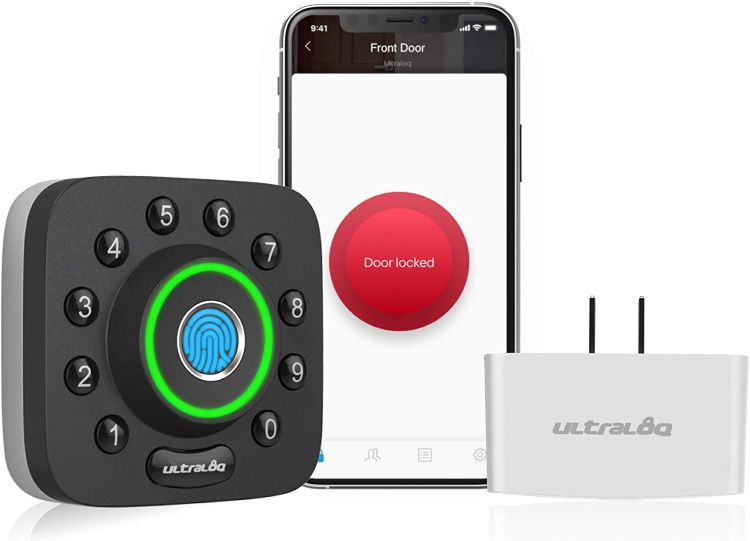 There is a certain type of people who really don't like the idea of having a clunky or oddly shaped smart lock at their place. However, it's not necessary to get one with the lack of preferable visuals. You can even have a few quality smart deadbolt locks today that looks just like the regular ones. Your smartphone's application and finger tab are what you'll need to easily get through this.
The ordinary deadbolt locks have a bad reputation for not resisting any picking attempts. Making your home security vulnerable at times. But if one wishes to pick a smart deadbolt lock, then there's a lot of challenges that a person needs to go through.
The concept of having fantastic smart technology working at your home for security without manipulating that normal front door look is preserved through this idea. Also, you can upgrade your old deadbolt into a smart one with a few models available on the market these days. This means there's hardly any need to replace your existing key.
Airbnb Smart Locks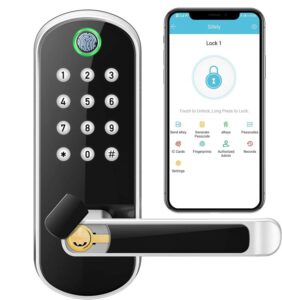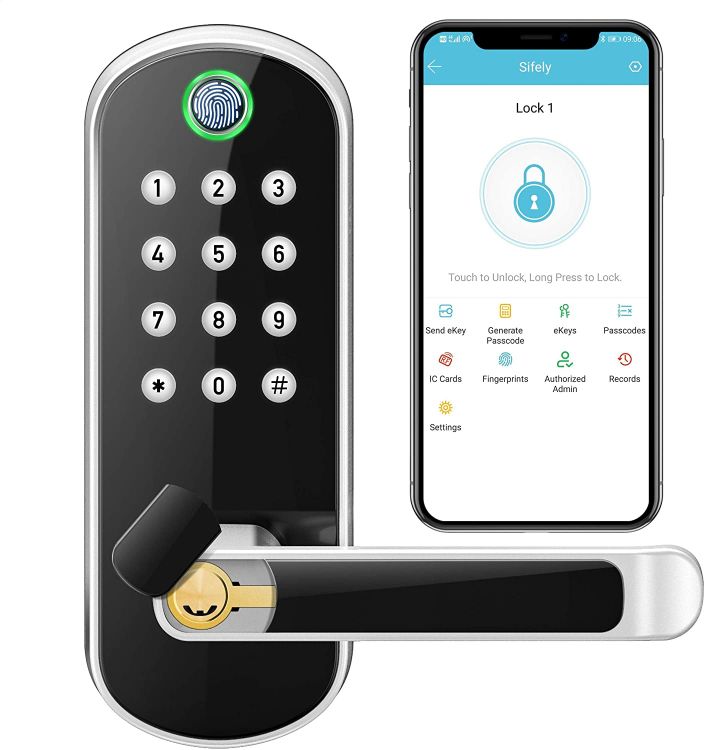 Okay now here's an option for those who really find it annoying to adjust their schedules because of a guest's arrival. Even worse, having to reset the locks because a guest accidentally misplaced it. This is basically the case more familiar for those who have to manage vacation rental properties.
By getting an Airbnb Smart lock, you'll be moving to a more convenient self-check-in and check-out mechanism through using expirable passcodes. Some models even allow you to easily monitor the arrival and departure of guests in your rental properties.
A General Rekeying Process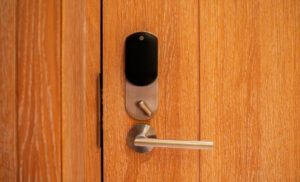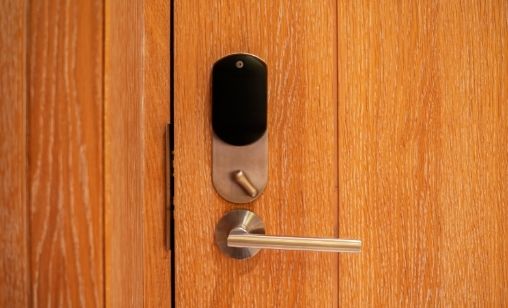 The process we will be emphasizing today includes SmartKey technology. It's one of the straightforward ways out there for getting maximum security while ensuring easy rekeying benefits. To unlocking a SmartKey lock, you will barely need three items. You'll need the functioning key, a new key, and SmartKey Learn Tool.
Start by inserting the functioning key. You want to turn the key quarter way in a clockwise motion. At this point, bring the SmartKey to learn the tool and insert it. Then you want to remove it. Follow it up by detaching the functioning key this time. Now go ahead and insert the new key. You need to turn the key halfway in a counter-clockwise motion. And this should make the lock rekeyed just like that.
There can be a few problems between the rekeying sessions. The common glitches and how you need to troubleshoot those are also matter to discuss for obvious reasons. Also, there are few mistakes you might be doing that are causing the glitches. For example, not inserting the key and learn tool wholly. To make the process work correctly, this is very crucial that you insert both key and tool fully. And also, turning the functioning key ¼ way is critical.
If you don't insert the key fully, then there will be a major delay plus a chance of detriment in rekeying. There is also a chance of jamming the lock system. And this will make both the old and new key unable to work at all. If you've accidentally caused such a situation, don't delay and contact a professional as soon as possible for resetting.
Related Guide You May Also Love to Read:
Wrap Up
And that's all about how to rekey a smart lock with smart key technology. The various types of smart locks come with a different process to reset password or rekey entire thing. No matter what you are up to, checking essential factors is a must and the least thing to do.
In case you don't have access to the original key, things become a bit complex. And in such a situation, its' best to trust someone who has an idea about handling similar cases. Going for a locksmith in such conditions becomes something you should not be disagreeing with. Especially if you don't want to lose your smart lock for mishandling.
So, If It's Absolutely Necessary, Ask Help from Highly Reliable & Knowledgeable Locksmith.