Knowing about the best types of smart door locks for picking right one for your home is definitely a wise idea and approach towards overall safety and security of your place. So, kudos on that!
However, when one says type, it's not necessary that one is better than another. Usually figuring about the available categories for buying a certain thing makes us closer to getting something more suitable for a scenario. And that's exactly the target here.
So today let me write through four of the most popular smart door lock types. I won't be able to give you the whole Wikipedia about these, but surely, I'll try to keep the information short but helpful. Keep on Reading…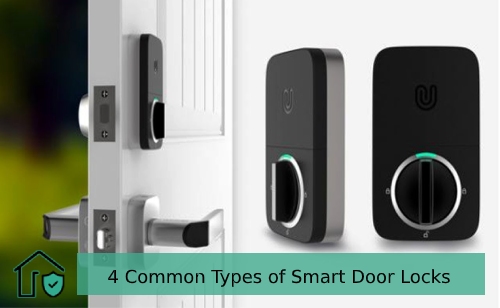 The Most Common Types of Smart Door Locks & Their Usage
When you imagine a smart lock technology, there's no way it does not include benefits such as notifications on locking/unlocking, home device connectivity as well as video supports, and whatnot. The four types that I'll be emphasizing today may be better in one of these benefit fields but might slightly go off in another. Which feature or functioning sounds more beneficial to your use is what you'll need to figure out.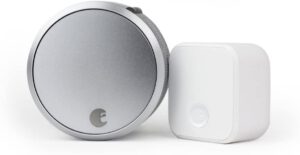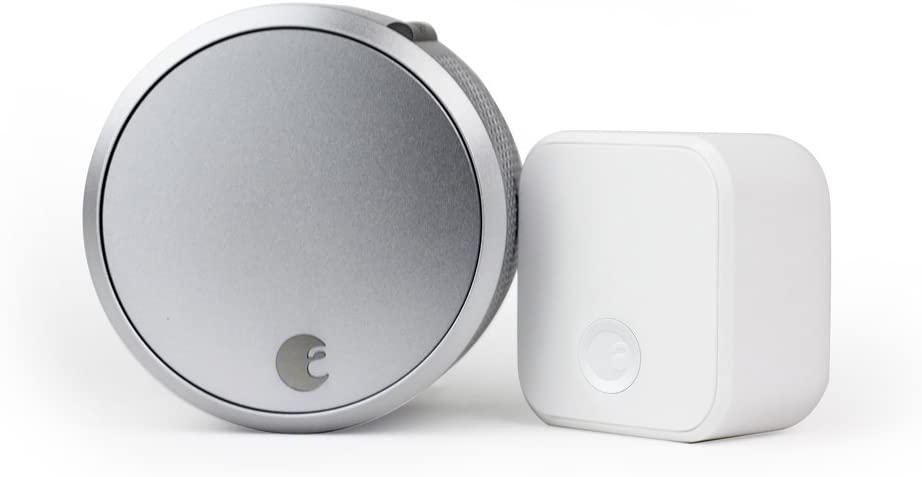 The first type to talk about in this list is Apple HomeKit Door Lock. If you are a proud owner of Siri and the Apple Homekit ecosystem, your best bet is definitely this guy. This type works well with Apple Tv and watch.
You can easily control functions from your iPhone. Siri can help you control the lock even when you are not at home. There are also options that include remote locking. Which means you can lock the doors of your home even if you're quite far away. In fact, there are also functions that help it automatically lock the door once you leave home.
However, with this type, you may have to face some limitations when it comes to integrating other smart home hubs.
When buying one, you need to be attentive to the particular model. Making sure it fits your home door size is the most important priority here.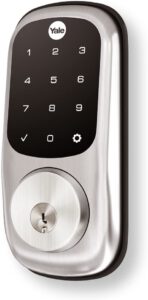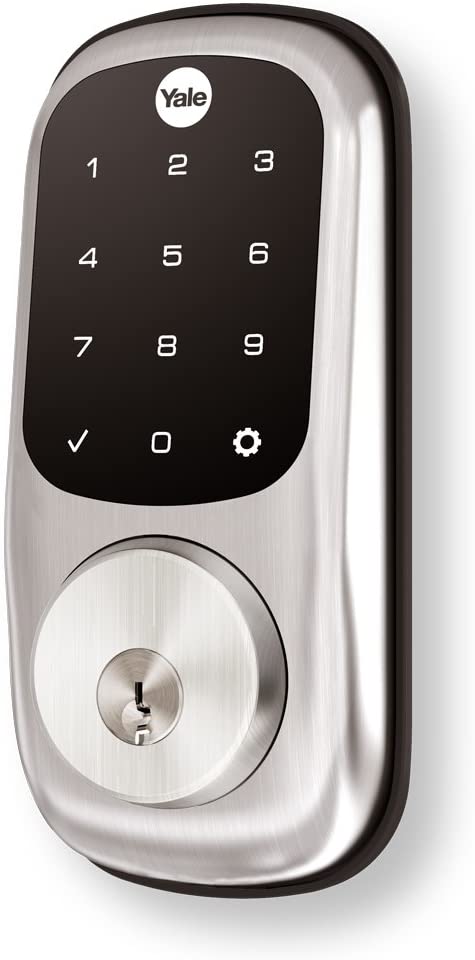 One of the most popular modern home smart locks are Google Home door locks. With the best models, you can enjoy maximum convenience with controls as well as security. The benefits of getting instant notifications whenever door unlocks as well as how it works well with smart speakers are some of the many good sides about this particular type. You can even allow easy access to friends, family as well as a special guest at your home.
Most of the hyped models will provide locking and unlocking controls using your voice. So that you can remotely provide access. This however will need some bridge or hub in between to work. Usually, the bridges are Wi-Fi networks. The setup is super easy as well as quick for regular life use.
There are even fourth generation models that work with both Wi-Fi and Bluetooth. The ones that work with smart home platforms such as HomeKit and Alexa are also quite popularly used in households. The comfort of having a virtual assistant for allowing access to your home is really convenient for busy people.
Now if you are worried about Wi-Fi hacking or disruption issues, go for the models that support strictly Bluetooth only. However, this will bring you the limitation of not being able to control it when you're far from your home. There are PIN codes and Bluetooth keys available usually with these models. So still, you can provide access to important visitors even when you're not at home.
There are lots of Smart lock system that are compatible with Google Assistant controls. You will need a Wi-Fi adapter for bridging which may not be very cheap. But for the sake of vital connectivity benefits, it's still a value for money route to opt.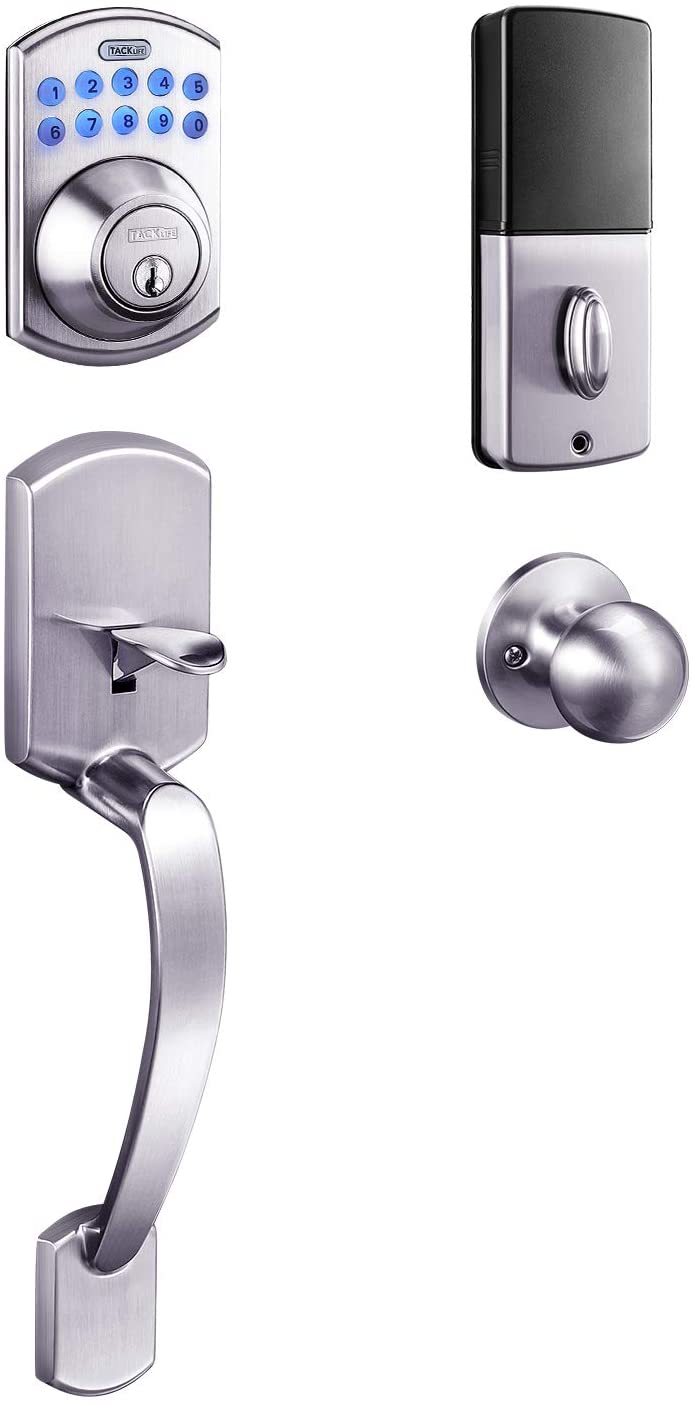 The next type is the smart deadbolt door lock system that is known for being a bit confusing for installing. However, there are a few models that are quite simple in design and so, you can easily install them.
If you already have a lock with interior escutcheon as well as an external component, then there's a need to get rid of the old one for sure. Removing both pieces by getting two screws out may sound simple but sometimes, people get lost in this process.
But then again, today we have a lot of models that are standardized with pre-drilled holes. Some even work well by attaching to your door's inside part. These will easily work well with your existing keyed cylinder as well as deadbolt hardware.
So, it means you will only need to detach the interior escutcheon. No matter which routes you may go, it won't take more than 25 minutes to upgrade the old one with a new smart lock.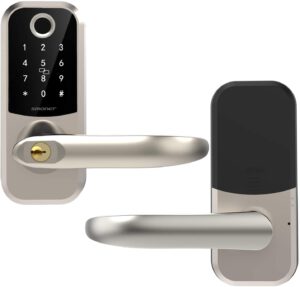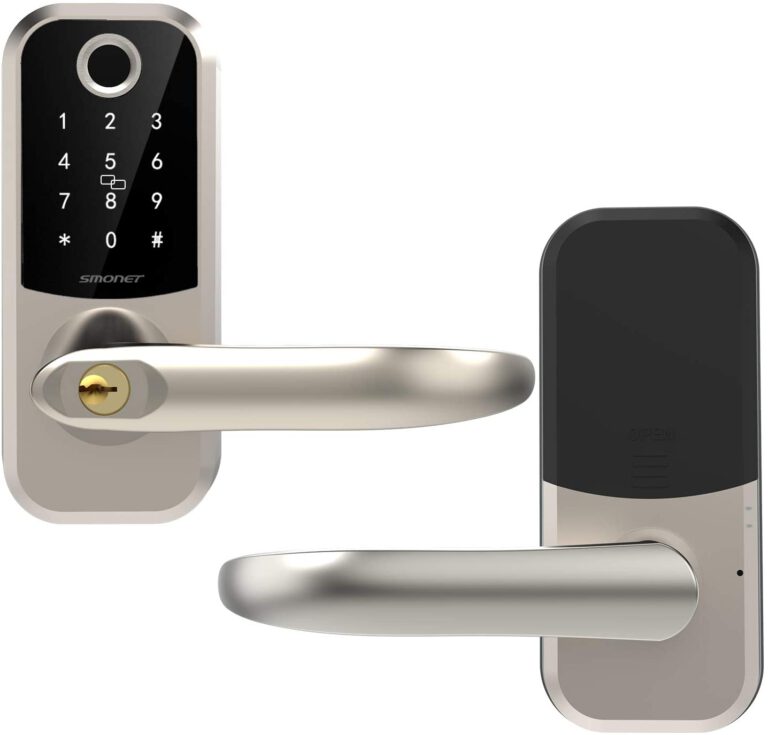 And finally, we have the Bluetooth entry door lock system where you get to enjoy quite similar functions of using Wi-Fi but without draining batteries very quickly. Using your mobile device, you can easily connect locks and directly lock or unlock it.
There's no need for a smart home system with these locks. Some models even include sensing features. This means when the lock senses your mobile device is nearby within a specific distance, it will unlock automatically. This distance is usually 30 feet.
However, if you don't want to decline the WIFI connectivity feature, then there are some models with this function as well. Arguably, these are better in terms of security worries. Because with only Bluetooth, you'll have to depend on a lot on proximity for working well. This means you a potential hacker can get through such a lock by being in 3 feet range only. And to do so, he or she doesn't even need to engage directly.
Even with Bluetooth enabled entry door locks to have limitations, some areas and households are quite satisfied with the sufficient features it brings. The range can be considered both a drawback and plus point depending on different users' needs and perspectives. However energetically, it's quite efficient without a doubt. And also, it requires very little upkeeping.
People who are not a big fan of confusing and unintuitive app interfaces would prefer such locks. The simplicity as well as efficiency grabs it quite a good score despite some drawbacks.

Related Guide:
Wrap Up
And with that note, we now know about four types of smart door locks. Deciding which one will fit best in your space is your job, to be honest. Because at the end of day, you can talk best about your needs, security priorities as well as budget matters. Just make sure you pick something that won't be a reason for regret later on.
And that is only possible with careful research on all available options as well as enough ponderation before making a final call. Good Luck with that!