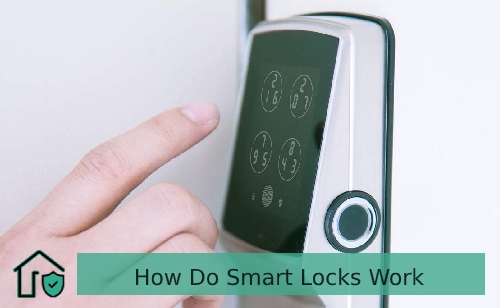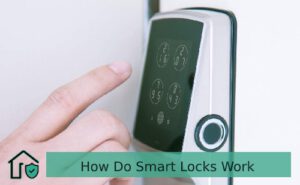 When I ask a certain person about smart speakers or smart lights, they usually seem to have a great idea about these things. And that's quite obvious because today we are living in a realm that revolves around devices and home appliances that are connected via the internet for more functionalities.
However, most of the time, this reaction seems much off when it comes to another wonderful home technology called smart locks. I find people being less interested in what these are and the overall idea of how do smart locks work.
And so, it's quite unfortunate that smart locks are not enjoying the mainstream favor that most other similar technologies are receiving. Well, not today because I'm about to show some love to this very intelligent household object, smart lock!
Get to Know How Do Smart Locks Work And If It's Any Good for Your Household
Below I'll be discussing the common mechanism of smart door lock that I feel people need to know more about. At least to decide, whether actually this genius invention is any good for you or is it better not to use it at your home. Let's Find Out!
Basic Mechanism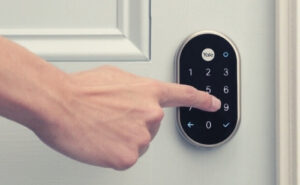 A smart lock is an electronic device that lets you enter your home without any key. Some padlocks use this technology for operating the same way. Here there's a need for connection to control the lock.
A device usually gives this control access to the user. By detecting the connection and getting a signal from such a device, the door unlocks. For example, some smart lock works with google home and similar gadgets.
However, this is the most basic way to describe how smart lock work. And today's market is feeding us with many types of smart lock that have their own innovative scheme for applications. So obviously the control possibilities are way wider than this.
The Connection Scheme of Smart Locks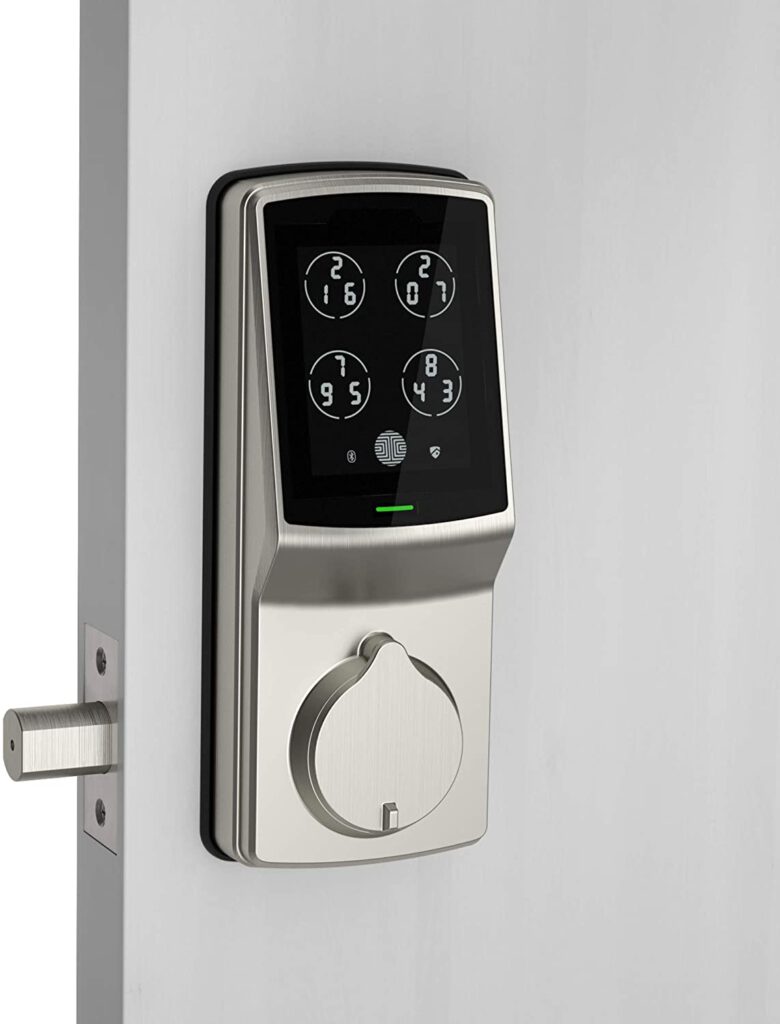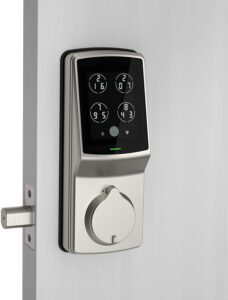 There are a few ways to let the smart lock have a connection for operating. Usually, most smart home devices allow multiple standards for connection. It can work with phones and other devices as well. There are smart door locks that works with Bluetooth, Wi-Fi, and hubs for such connection.
The most common type is a connection through Bluetooth. This uses less power and works within a decided certain range. So, when you are not close to the lock, it won't be able to recognize a request to control. The good thing here is that you don't need any hub to function.
Another popular standard is Z-wave. Here you utilize separate hub so that the lock can connect with your smartphone. In the usual scenario, the hub needs a wi-fi connection. And that lets you enjoy a range of 120 feet to control the device. Some even use multiple Z-wave devices to extend this range.
Wi-fi supported smart locks can work even when you are somewhere far away from it. But the power consumption of wi-fi smart locks are way more compared to Bluetooth operated ones. So, you will change the batteries pretty frequently as a downside.
There are many popular smart locks that compatible with Apple HomeKit and similar home gadgets work with Wi-fi of your house. In some cases, you can also get a sperate component that connects with power outlets. These are meant to bridge a connection between your Wi-fi and lock's Bluetooth.
Other Type of Smart Lock you may also love to know: Top 5 Smart Deadbolt Lock 2021
Authorizing Access for Multiple People Function
When we leave for a trip, sometimes there are people that come to our house for certain jobs that must be get done during our absence. For example, you may want someone water the plants or simply pick up an important mail that might arrive.
There's a lot of things that can make you ask friends or relatives to enter your house. In those cases, you can actually provide unique access codes for each person. This is surely one of the smartest features that involve with this fantastic gadget.
With a key-based system, this is just not possible. And in an extreme emergency, you may have to ask a friend for key-cutting and getting new keys to enter. Even worse, you may decide to leave a duplicate key at some secret random spot in fear of such emergencies. But not if you are owning a smart lock for your home.
Related Guide You May Check:
Wrap Up
So that was basically some key facts about how do smart locks work and helps you with your home security. Before leaving, I want to ask you a few questions. Can you guess the number of home keys you've lost over all these years? Did you ever felt super irritated by having to physically go and open the door? And do you really feel that the existing keyed lock system is convenient enough for your home's overall safety?
You can answer this for yourself and decide if a smart lock is actually a smart-buy in your case or not. Signing Out on That Note!