Many homeowners are installing security cameras in their homes. And while it's essential to take precautions when you're out and about, it's just as crucial to do so while at home. This blog post will inform you on: how security cameras can protect your home from future incidents and provide peace of mind for you and your family.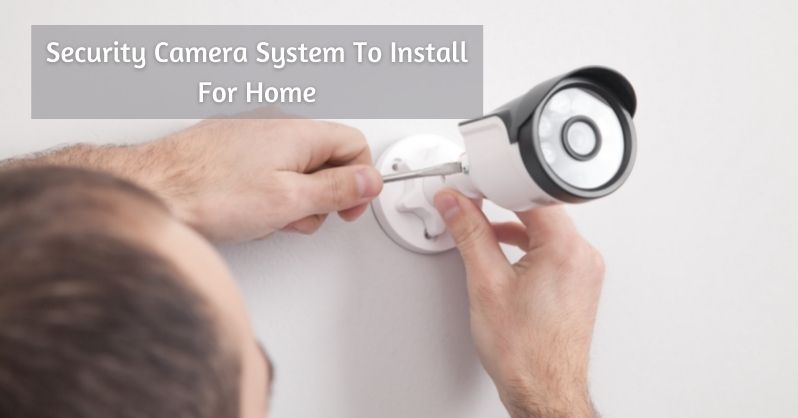 What Is The Difference Between Security Cameras And Monitoring
Security Cameras: There are various options available today that range from standard analog systems to high definition models that automatically record footage around the clock.
Security Monitoring: A service typically offered by alarm companies or third-party providers who monitor and contact you if your alarm system is triggered. These systems generally use motion or heat detection to detect intruders.
Should You Choose A Wired Or Wireless Security Camera System?
When it comes to home security, you need to consider your options between the two main types of home security options, wired and wireless. A lot of the time, there is confusion between the two different types of security cameras. This article will help you understand the two types to decide which suits you and your home the best.
The two terms "wired" and "wireless" makes reference to how the cameras communicate. A wireless security camera communicates via wifi, while wired security cameras have a wired connection to transmit footage.
Wireless Security Cameras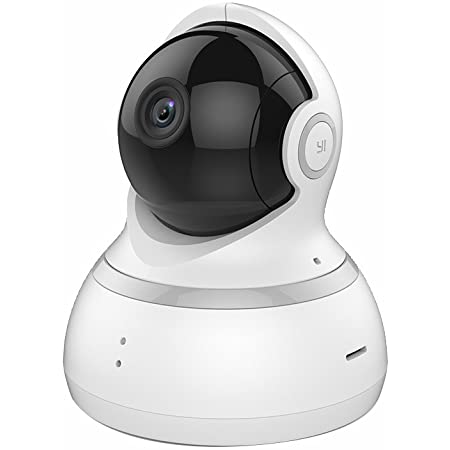 Wireless security cameras can be powered by standard household power outlets or can be battery-powered. Wireless security cameras are perfect for homeowners who will not be needing to move the cameras around a lot and who want to be able to check the cameras and any given moment. Wireless cameras are easier to install than wired cameras, thus being more suitable for people renting or homeowners who just want an easier set-up. The other type of wireless Security Camera system is a video doorbell also a good option for homeowners.
Wired Security Cameras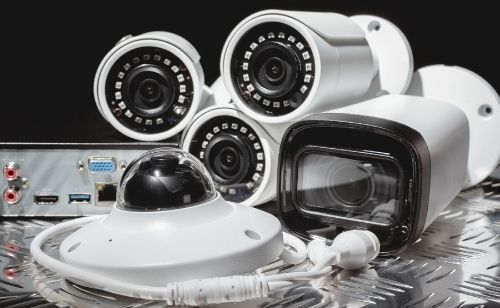 Wired security camera systems require installation by professionals, which can take up to three days, but they give homeowners peace of mind knowing their home is under constant surveillance. These typically come at a higher cost for the same features. The wiring needs unique materials that need to be purchased separately, such as wire connectors and junction boxes (roughly $250-$300). With a wired system, it is difficult to install them yourself unless you're a trained electrician.
Each camera will give you a perspective on different parts of the environment, so you don't miss anything that happens.
What do I need to Install Security Cameras?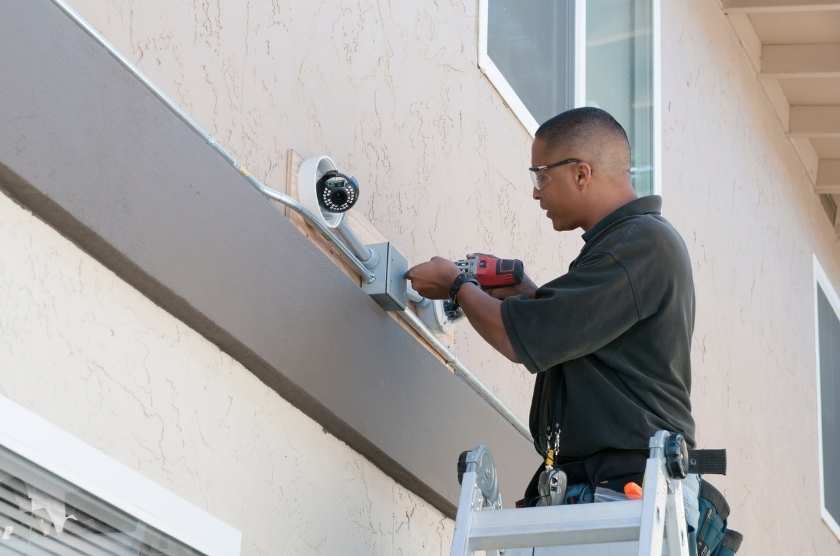 Security cameras are a great way to deter thieves and other criminals from making their way onto your property. With the right security camera system installation equipment, you can set up outdoor security cameras used anywhere on your property. If you need help with this process, here's what you need to know about necessary things required for installing security cameras:
The first thing you will need is a strong internet connection. You won't be able to install any of these systems without one!
Next, make sure that there is enough lighting in the area where the camera needs to be installed. What good would it do if someone broke into your house when it was dark outside?
Install any necessary power outlets before you set up the camera.
You will also need a good quality extendable ladder, a drill and lots of installation screws, and lots of patience.
Finally, you should wear proper safety gear like gloves, goggles, and a mask to avoid any unwanted hazards during the installation process.
Costs Of Security Cameras And Systems
The prices vary depending on where/what type (wired or wireless). Generally, it ranges between $150-$300 each plus installation costs which usually cost about $500 per camera system installed.
The best security cameras, in my opinion, are the ones that come with a DVR system. These systems allow you to record and playback footage from your camera without connecting it directly to any other type of devices like a computer or laptop. You can use these devices for recording 24 hours at a time if needed, which is perfect for those who want continuous protection even when they're not home (or asleep!). This means that no matter what happens while you're away from your property – whether it's being vandalized/robbed or just someone going through things outside on the porch – video footage will be stored right there, waiting until you need it.
Conclusion
If you live in Adelaide, You can check out security cameras in Adelaide to learn more about how security cameras can help protect you. I know this is a big purchase, but it will definitely be worth it! Not only are you protecting your home and valuables from future incidents, but you're also getting peace of mind when there isn't anything else that can give you that type of relief. You'll get video footage so you can prove any incident to law enforcement or insurance companies; in fact, most homeowner policies require homes with surveillance systems installed as part of their coverage. And if someone does happen to target your property again while these technologies are running – not likely because criminals often avoid properties where homeowners invest in security measures like installing a security camera system- at least they'll leave.
Related Guide: