No design is fail-safe, neither the design of the smart lock! Yes, they look cool and all but are smart locks safe? Do they provide the necessary protection when you are inside or outside the house?
If you are new to smart locks, welcome, my friend; you are in the right place! Yes, mostly, the smart locks will provide you safer environment than the other locks. Often people think brass locks cannot be broken but actually, the intruders can!
Go through the piece of writing to learn why smart locks are safer for you these days!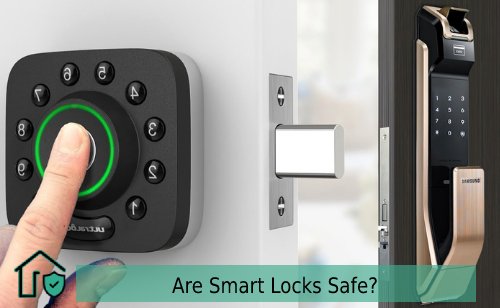 What is a Smart Lock?
What is a smart door lock system and how does it work? This is a mechanical or electronic locking appliance that will get locked and unlocked only if it gets authorization from the connected device that has a wireless protocol. Along with these, there are added cryptographic keys that can execute all the authorization for a new start!
So, how safe are smart door locks? Can they safeguard your products and goods? Let's learn!
Why Smart Locks are Safe?
When you ask "are smart locks safe?" the only answer is yes, the smart locks are called smart locks for a reason! They are smart! Here, we will discuss why these locks are safe and why you should choose them!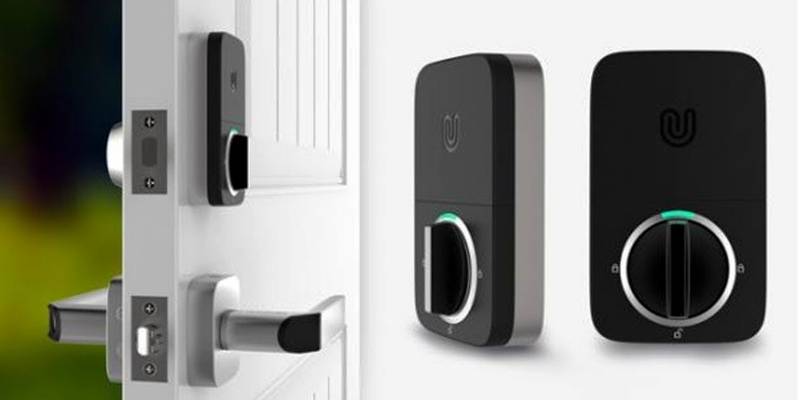 1. Keyless Operation
Before everything, the safety that the smart locks provide you is the safety from losing keys! We, no matter how much we remind ourselves, will surely forget where we have kept the keys! In this case, smart locks are the best option!
Along with this, in situations, the keys can get lost or somebody can steal the key too. To reduce the problems related to the key, a smart lock can be a key-less safe option. With smart locks, you are easily let your chosen people get inside your house and keep away the intruders!
2. Access Codes
There are different types of Smart Door Locks available in the market. Some of them will allow you to get access codes but the codes will be different. Yes, this technology is made for the people that have a lot of access in the house or the office.
In such cases, it might be necessary to learn who is opening the door to safeguard your space. And smart locks have options to tell you who entered with which code inside the office or house!
In situations where you have internal rivalry or chances of being cheated on, this can be incredibly beneficial. So, if you ask us how safe smart door locks are, we will tell you that they are safer than the others!
3. Integration with Security Systems
If you are living in a smart home or smart office, security is a factor there. And to ensure security, if there is any home security system included there, you can integrate the smart lock with it. You can add it with the camera too!
Try to get a HomeKit compatible door lock. With this feature, you can easily learn who is at your door. If you know who's is at the door, you can easily unlock or lock the door when you feel the necessity!
4. Limited Accessibility
As you are not using any sort of keys to unlock the smart lock, you are going completely keyless. But when you have a key, chances are, they will float around here and there.
As a result, people can easily pick up a key and make a copy of it to open the door afterward. In the case of the keyed locks, if you have already given someone a key then you cannot take back his access if he doesn't want to return the key.
In that case, you can change the lock. But smart locks are better in this. If you have given access to somebody but now you do not want to provide him the option, you are free to take back the access by changing the pin there! So, no one can get in without your permission!
5. Automatic Lock and Unlock
Yes, we are dealing with the emergency automation process of your smart lock. If you have a smart lock that supports Google home that you can run the lock from there. But the best part is you can control the door with your smartphone when you have permission.
Also, if there is any motion detected, you can set the emergency automation process so that the door gets lock as soon as it is possible. Also, you can use the app to unlock the door which makes it easier for you to keep the house of office safe!
6. Keeping Track
Another benefit of this smart lock is to help you keep the right track when you are not at home! No matter you are using a Bluetooth-enabled smart door lock or a Wi-Fi deadbolt lock; it will send you the necessary messages.
So, whenever someone gets inside the house, you will get a notification on your phone. Even if you stay away, the smartphone will let you know every detail you need about smart locks and the smart deadbolt lock.
If you find that the person getting inside the house is not the person you have sent the access code to, you can simply take steps against it and change the code for more protection!
Hacked Smart Lock: Major Drawback of a Smart Lock
Your smart lock is connected with the internet and so, you might question can smart locks be hacked. We will only tell you that the good-grade smart lock, will be safer than any other locks in the market.
A reputable company can serve you better smart locks. But yes, the smart locks can be hacked too! What about buying the smart lock that doesn't get hacked? Yes, try for these!
Related Guide You may check:
Wrap Up
Here, we have discussed why smart locks are safe and what the cons of this product are. We still will tell you that there are no other locks better than the smart ones. These are durable, strong, and safe!
Don't forget to check out our blog for more details on locks and keeping the lock safe! If the locks are safe, so are you!